Nest Cam IQ Google Assistant update makes camera a smart speaker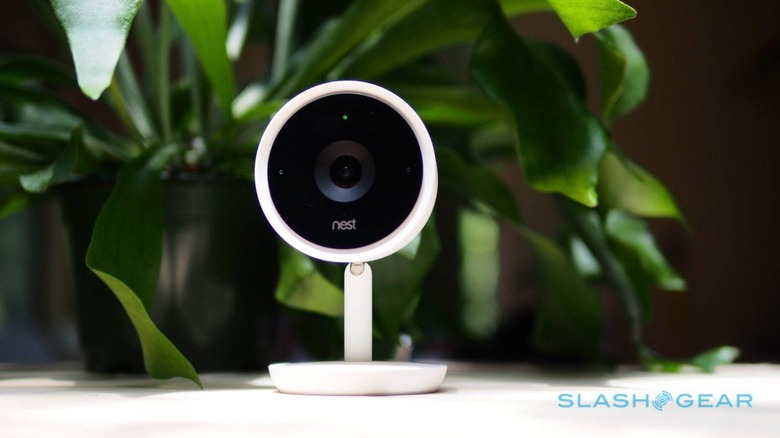 The Nest Cam IQ indoor is gaining Google Assistant support today, along with new face recognition tools and the arrival of a cheaper subscription plan. The latest fruit of Google's decision to welcome Nest back into the fold, after it absorbed the formerly standalone Alphabet business earlier this month, it turns the connected camera into a smart speaker.
The new update – available to download today – embeds the Google Assistant in the Nest Cam IQ indoor and effectively turns it into a rough Google Home equivalent, albeit with some features missing. Like the smart speaker, you trigger it by saying "OK Google" and then asking a question or giving a command. That includes adding appointments to your Google Calendar, controlling connected devices like Nest's own thermostat by voice, and more.
The light-ring around the Nest Cam IQ – currently only really used during the setup process – will illuminate when the camera is listening. However, the camera won't be able to play music and podcasts, nor make hands-free phone calls as a Google Home can; neither will it be able to give news summaries. You will, however, be able to use the Assistant on the Nest camera to start streaming music or podcasts to a Chromecast-enabled device.
It's worth noting that, even after it has been installed, the Assistant functionality will be switched off by default. If you want to use it, you'll need to go into the Nest app's settings and choose "connect Google Assistant" to turn it on.
It's all part of Google's move to take better advantage of Nest's footprint in connected homes. Earlier this month, the two companies announced that they would be bringing the Nest team into the Google Hardware team, formalizing a relationship that had already been established since Google acquired the company back in 2014. More importantly, it would give the two the opportunity to merge hardware, software, and services into a single entity, taking better advantage of Google's AI work to improve Nest devices.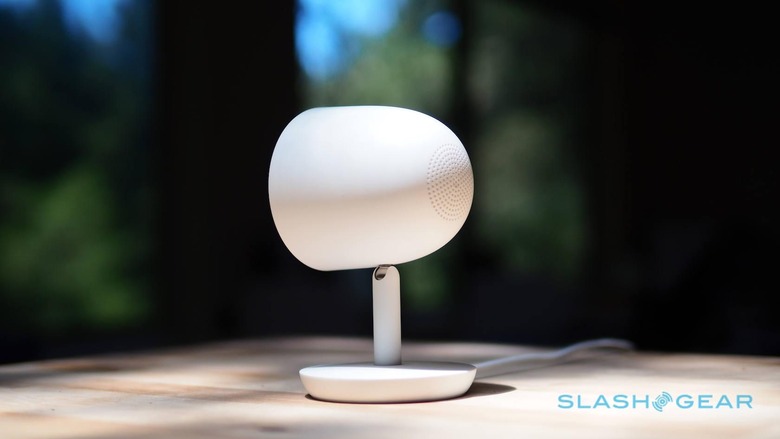 That artificial intelligence is showing its hand in other places, too. For example, those subscribing to Nest Aware will now find that the service is able to differentiate between a person and a thing in their Activity Zones. Those who have a Nest Cam IQ – either indoor or outdoor – will now be able to merge duplicates of saved familiar faces.
Down the line, there'll be greater integration between the Assistant and Nest products. For example, you'll be able to use voice commands to arm a Nest Secure home alarm system. When the Nest Hello arrives, meanwhile, courtesy of the face recognition that's part of the Nest Aware subscription the video doorbell will be able to automatically broadcast to all Google Home smart speakers who is outside.
Finally, there's a new Nest Aware plan being added. Currently, Nest offers two subscriptions: ten days of video history for $10 per month, or 30 days of video history for $30 per month. This new $5 Nest Aware subscription will, unsurprisingly, offer 5 days of video history, in addition to smart alerts and 24/7 video recording.