NASA Curiosity landing video: Relive the peanuts moment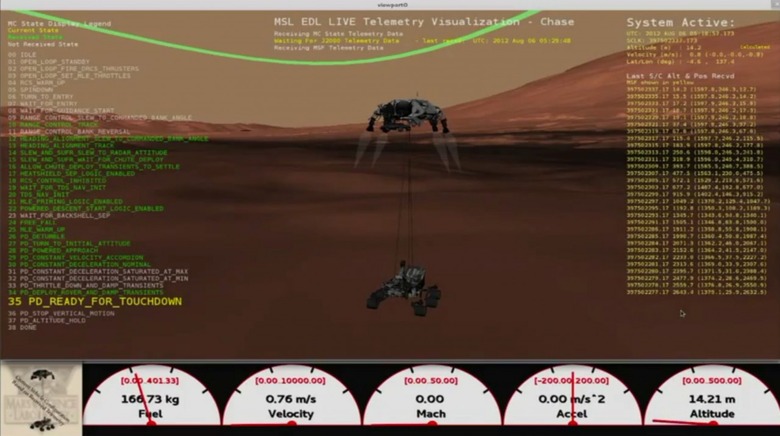 NASA's Curiosity rover may be getting to grips with its new home, but if you didn't stay up (or get up) to watch the momentous "Seven Minutes of Terror" landing then here's the video you need to see. The culmination of a 39-week journey from Earth to Mars, the descent was completely programmed as, thanks to time-delays of around fourteen minutes between NASA control and the Curiosity lander and Skycrane itself, there was no way it could be actively remote controlled. Cue several nail-biting minutes as NASA's Jet Propulsion Laboratory stayed glued to its telemetrics.
In fact, those telemetrics were of a journey that had already begun and ended: by the time the first signs of Curiosity hitting Mars' upper atmosphere appeared on their screens, the condition of the landing – safe or otherwise – had already been decided. That certainly explains the anxious faces and – eventual – glee of the team when the numbers begin to come through.
Confused by the "peanuts tradition" references you may have heard about the landing? Apparently the good-luck practice began after the first successful Ranger program to land on the moon, which coincided with a Jet Propulsion Laboratory team member eating peanuts. Now, every mission begins with some peanuts to keep channeling that track record.
Curiosity landing video:
Since Curiosity and the Skycrane couldn't beam back their own footage, NASA's own renderings of the landing process gives more details on the challenge the JPL team undertook. There are images from the first batch beamed back to Earth from Curiosity here.
Seven Minutes of Terror: