nabi 2 kids tablet Review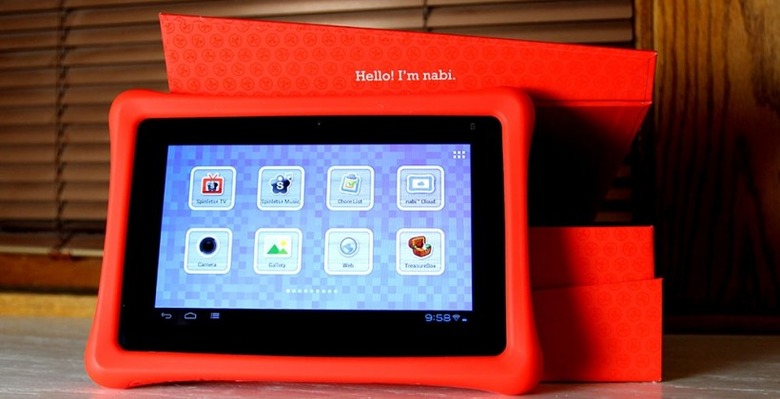 What you're about to see is an Android-based NVIDIA Tegra 3-toting custom user interface-having powerhouse of a kids tablet going by the name nabi 2. This device is made specifically for kids and kids only, it being shaped like a blob with rounded edges and indented sides all covered with an in-box rubbery case made for safety as well as unique style – and it's got customized Android software to match. Could this be the smart device your kid has been waiting for all his or her life?
You've got a smartphone and you've got an iPad or an Android tablet and your kid wants to use it – all the time. You don't want your child messing around with your digital business, and you more than likely just want to play your own game of Angry Birds. So what do you do? You look to the nabi 2. This strange little beast is ready and raring to go starting with a lovely kid-oriented user interface that makes it near-impossible for them to get lost or have trouble working with their favorite app. Have a look first at a hands-on video showing the hardware with a brief look at the software here:
The tablet itself is relatively light, the bumper around the edges makes it quite safe to use (unless your child is the kind that loves to pull things apart), and it comes packed with one whole heck of a lot of software right out of the box. This is all punctuated by a grid of plastic bits at the back made for future hook-ups to accessories once the tablet takes off. What you're buying here is not a device which in the future can become what you're looking for in a total experience, it's a total experience immediately. Just like a kid's toy should be, you don't have to do any setup in order for them to start playing with it.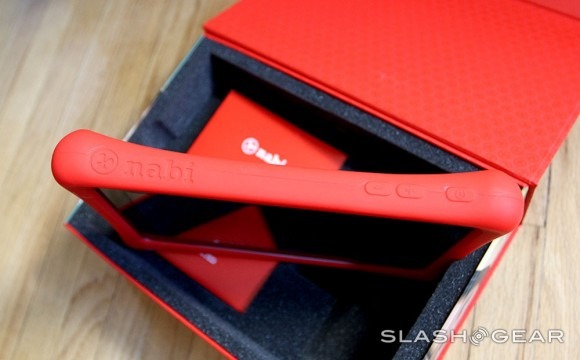 Take a peek next at our hands-on video with the Kidz Mode part of this equation (below) and see what your child will see when the device is turned on for the first time – and each time after that as well. This interface can only be changed upon entering a secret password only an adult may possess.
The way you get out of Kidz Mode is through the questionably titled "Daddy Mode" which, as you may have guessed, leads you to a basic version of Android. Lucky for you though, Android lovers, this is Android 4.0.4 Ice Cream Sandwich, and is fully ready to work as you would expect right out of the box. The downside here is that you do not have access to the Google Play app store as this device is not Google certified. Instead you'll have to rely on the Nabi app store for all your download needs.
This device isn't technically made to be a grownup-oriented tablet, so you probably won't be satisfied with it if that's what you're aiming at. The viewing angles on this display are far from perfect, it's not made to be easy to modify, and you'll look like a goon carrying this around with you at the office. Your child, on the other hand, will be totally pumped up about owning their very own super awesome tablet, especially with the red bumper action it comes equipped with!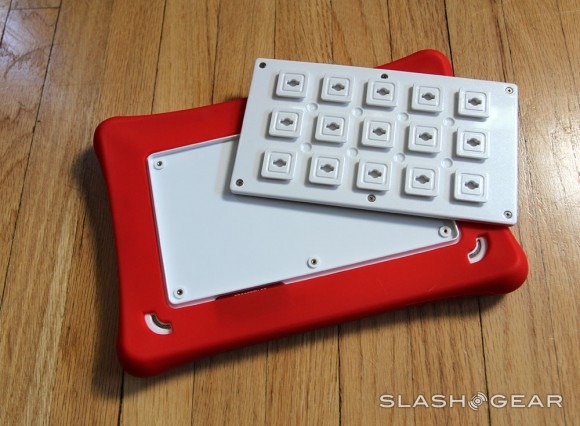 The software this device comes with is, for the most part, pretty awesome. The folks at Fuhu – the people that make this device – have clearly taken the time to partner up with a vast array of developers to make this a rich and diverse experience for a child. NVIDIA even lends a hand with a TegraZone home screen full of kid-friendly (but still fabulous) games such as Riptide GP.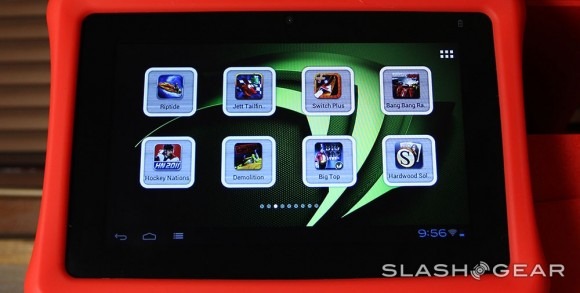 The only questionable apps on this device are two "Moron Test" apps which we're going to go ahead and guess some parents won't want active simply due to the fact that they don't want their kid calling anyone a moron. After that you'll find a rather clean set of games, learning apps, and art pallets. There's also an app inside Daddy Mode which easily allows you to reveal or hide and and all of the applications you've got on the device – simple stuff!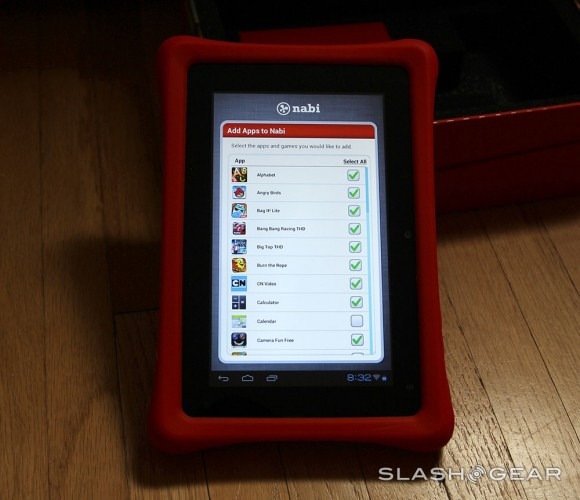 There is a Veggie Tales application on one of the screens right out of the box as well. This is a strange choice since the Veggie Tales brand is clear that they're pushing "moral themes based on Christianity" – so beware of that if you're not a Christian (or just don't like Veggie Tales. This and the rest of the video applications can be output via the mini-HDMI port at the side of the device to your HDTV – go big!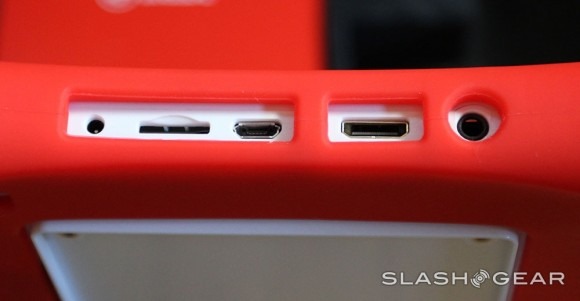 This tablet has a 7-inch 1024 x 600 pixel resolution display, 1GB of RAM, 8GB flash storage, 2 megapixel front-facing camera with 720p video capability, and a host of ports on its side. There's a single microUSB port, mini HDMI, microSD card port, 3.5mm standard audio jack, and a DC power connector. You'll be connecting to the web with Wi-fi 802.11 b/g/n and have the ability to work with Bluetooth 3.0 as well.
This device will be available in July (soon!) for just $199.99 from a variety of online and offline retailers. Sound like a great deal to you? Head on over to NabiTablet.com to see a set of online outlets for the device immediately if not soon!