MSI VR One Pre-Empts Intel's Project Alloy With PC Backpack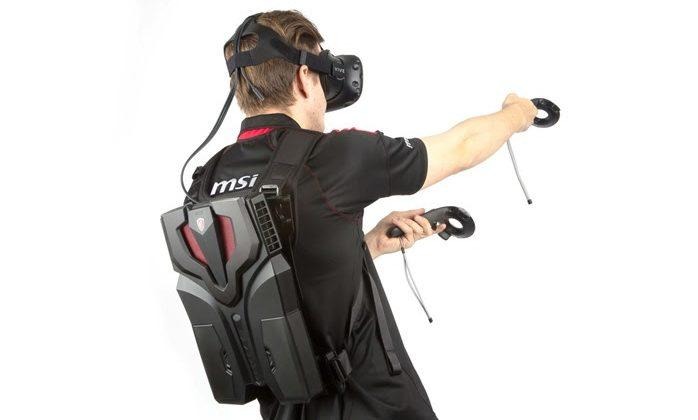 Wearable computing might normally mean a smartwatch, but MSI is pretty keen to put a full gaming PC right on your back, and if you're into VR it might be worth strapping on. The company has revealed the MSI VR One, the production version of the virtual reality backpack it teased earlier this year, a roughly eight pound chunk of overclocked computer intended to drive your HTC Vive.
VR headsets like Vive – and others such as Oculus' Rift – often deliver more immersive graphics and more potent games compared to all-in-one systems such as Samsung's Gear VR, but they have a drawback too: they're tethered to a PC. All that processing power requires a full gaming rig, which usually means a tower by which you're attached with one or more cables.
MSI's solution is to put that gaming PC on your back and run it off batteries. Inside, there's an Intel Core i7 processor and NVIDIA GeForce GTX 1070M graphics card, along with two hot-swappable batteries.
The Vive – or your choice of VR headset – and any other peripherals plug in along the top edge, where there's an HDMI output, Mini DisplayPort, and Thunderbolt 3 USB-C. Four USB 3.0 ports round things out.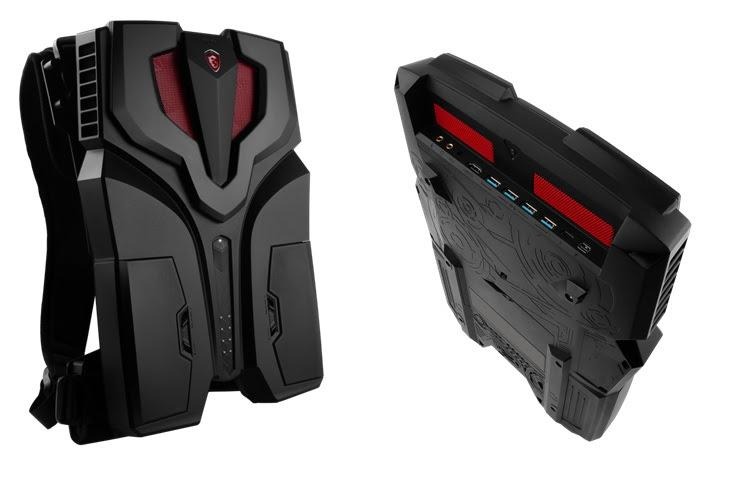 Cooling is courtesy of two 90mm fans and nine heat pipes, which MSI says will keep the VR One running at under 41 dBA – important, since the PC is right behind you.
Of course, the big question is just how much runtime you get, and MSI is claiming 1.5 hours of play from both batteries. Since they can be swapped one at a time, you needn't power down the PC in order to switch one out; if you need to exchange both, there's an external power cord if you can stomach tethered play again.
Putting a PC in a backpack is an intriguing idea, though for all MSI's talk of its aggressive styling it's not the most aesthetically appealing wearable out there.
It'll also face competition from companies pushing high-end VR performance that's completely self-contained in a headset.
Intel's Project Alloy, for instance, aims to get much the same result as the VR One – grant full PC power without cables – but by integrating its latest-generation processors into a single unit.
NOW READ: HTC Vive Review
Project Alloy will be released as a reference design for Intel's hardware partners, and the chipmaker expects to see production versions next year.
MSI's advantage will presumably be speed to market, with the VR One making its official debut at the Tokyo Gaming Show this week. Pricing is yet to be confirmed.
MORE MSI