Mouse Computer m-Stick PC on a stick keeps cool with a fan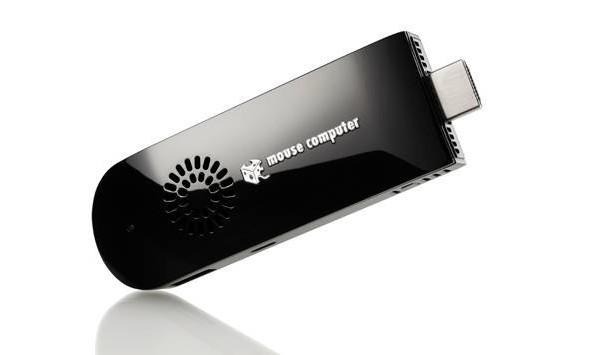 The launch of Google Chromecast started a trend of putting lightweight but very functional computing systems on a device the size of an HDMI dongle. We've seen the likes of Dell's Wyse Cloud Connect, Intel's HDMI Compute, and more recently, the Acer Chromebit and Microsoft's Windows 8.1 PC stick from Lucoms. These small computers, however, because of their compact size, run the risk of running hot. Japanese outfit Mouse Computer thinks it has the solution to that common problem, which involves nothing hi-tech or sophisticated. All it needs is a fan.
Yes, what would normally have been a fanless computing device now has a small, minuscule fan spinning inside to keep things from overheating and help the circulation of air. That is a rather odd and definitely unheard of design and it's bound to make a few compromises for the sake of cooling things down. For one, it's probably going to be noisier than the competition. For another, its going to be larger, measuring a good 4.9 in x 1.5 in x 0.6 in. In comparison, the Chromecast is only 2.83 in x 1.38 in x 0.47 in.
The benefit is some peace of mind and unscorched hands, especially given how hot this thing could run. It is powered by an Intel Atom Z3735F, a quad-core Bay Trail chip that could run up to 1.8 GHz per core. It has 2 GB of RAM, 32 GB of storage, and Windows 8.1 with Bing. For connections, you've got a microSD card slot, USB 2.0, HDMI output, and a micro USB for power. For wireless, it's got Wi-Fi 802.11b/g/n and Bluetooth 4.0. It's pretty much the innards of a budget Intel tablet, without the screen and built-in power supply.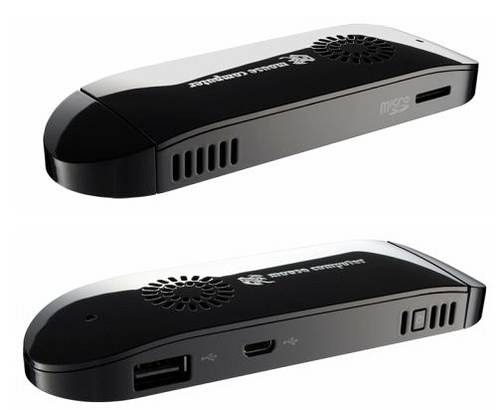 That said, availability of this odd stick might not impress. It will take to the market at the end of the month, with a 20,800 yen price tag, roughly $175. It'll be available in Japan, but seems to ship to other places as well, though that might be a deterrent for some who'd like this fan, we mean PC, on a stick.
VIA: Liliputing