Microsoft Unveils Windows 8.1 PC-On-A-Stick Dongle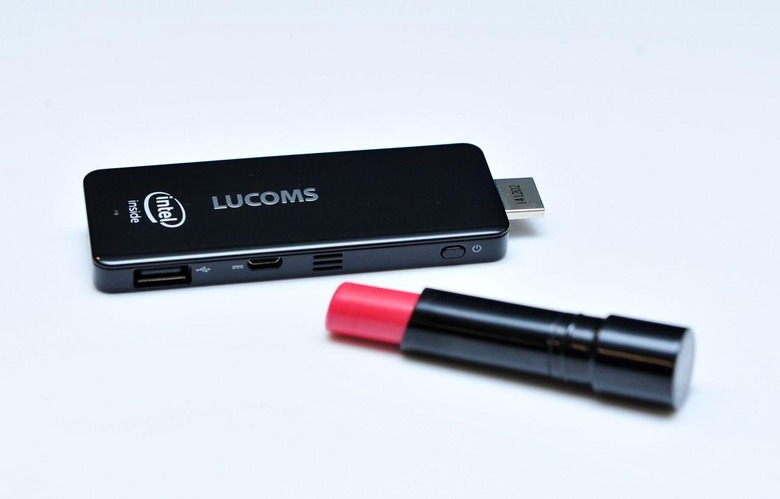 Yesterday at an event in South Korea, Microsoft discussed its Windows operating system and, among the talk, took the wraps off a new PC-on-a-stick dongle made by Lucoms that shrinks the desktop PC down to nearly USB flash drive size. The Lucoms PC stick measures in at 11cm in length and features a few different common ports needed for basic peripherals, as well as Intel hardware and a couple different configuration options. Some of the finer details about the PC stick weren't provided, but what we do know is detailed after the jump!
As you can see by the large branding on the PC stick, the device is made by Lucoms Daewoo and appears to have an HDMI connector on the end, as well as a micro USB port through which it will be powered and a USB port for a device (external hard drive, perhaps) to be connected. The other side of the dongle harbors a micro SD card slot with support for up to 64GB.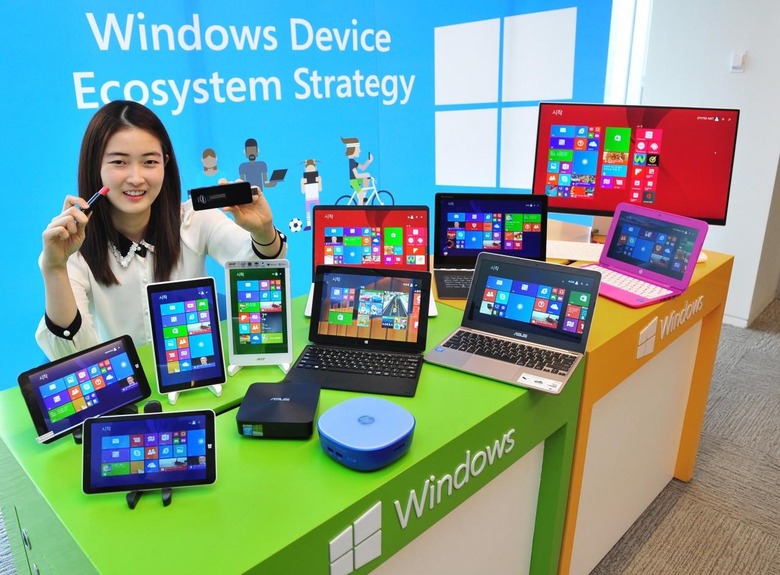 That builds upon the internal 16GB and 32GB storage options. There's also the option of 1GB of RAM or 2GB. Microsoft mentions this as being "a future computer in the PC market", and says this PC stick in particular will be arriving during the end of May sometime in Korea. What it'll be priced at isn't stated.
It likewise isn't clear at this point whether there are plans to bring the dongle to markets outside of Korea, and if so, when that might happen. Of course, Microsoft hails this as an option for using Windows on your television, not to mention the ease it offers in transporting a computer from one place to another and the conservation of space provided by a slim dongle.
SOURCE: Microsoft Korea