ASUS Chromebit packs Chrome OS into an HDMI dongle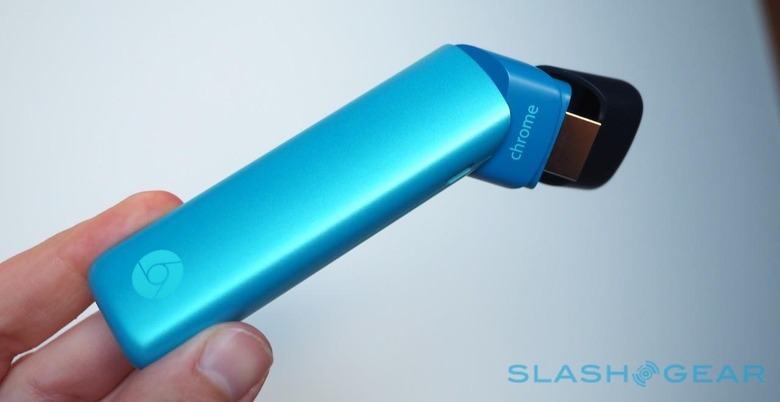 The Chromecast has now got a big brother, the ASUS Chromebit, packing a full Chromebook into an HDMI dongle that can turn any display into a Chrome OS computer. Plugging straight into a spare HDMI port, and running exactly the same Chrome OS software as any other Chrome machine, the stick marks a further expansion in form-factors for the platform, which began with straightforward notebooks but has since progressed to desktops, all-in-ones, and convertible tablets. It's also promising to be one of the most inexpensive ways to play with Google's web-centric software.
Connectivity includes WiFi and Bluetooth, along with a full-sized USB port and a microUSB for powering the stick itself. Peripherals could be a traditional wired set of keyboard and mouse, though Bluetooth versions might be more ergonomic and aesthetically pleasing.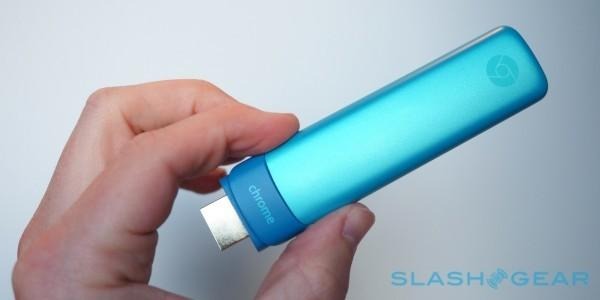 Inside, there's the same Rockchip 3288 quadcore processor as found in the ASUS Chromebook Flip. That means sub-3W power consumption and fanless cooling, as well as – in theory at least – 4K H.264 and 10bits H.265 video decoding.
ASUS is yet to confirm exactly what sort of maximum resolution display the Chromebit will drive, but its ambitions for the dongle aren't humble. While it's expected to find favor among families wanting to replace an aging home PC with something faster and demanding less maintenance, the Chrome OS stick could also help the platform's penetration into business and enterprise settings.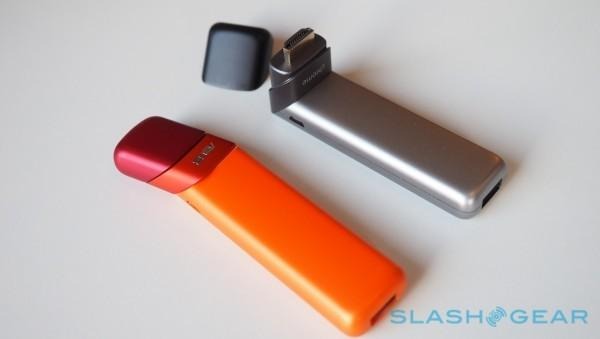 For instance, a Chromebit could easily take over custom signage duties for an airport or in-store display, and indeed US clothing retailer Chico's already plans to power screens in its roughly 1,500 stores with Chrome OS. Part of the appeal is said to be the ease of centralized management: a single location can update one, several, or all of the screens across the chain.
In fact, Google argues, it's getting to the point where it's actually cheaper to put up a digital sign than it is to print a physical sign out.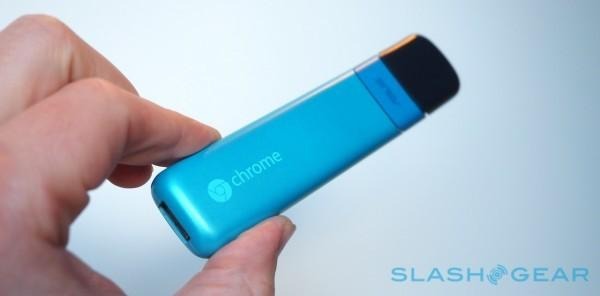 Multiple colors will be offered, and the Chromebit has a sensible rotating plug design that should allow it to slot into the back of more displays without sticking out ridiculously. ASUS expects it to go on sale this summer, priced at "under $99".