Intel's HDMI Compute Stick slaps Windows or Linux on your TV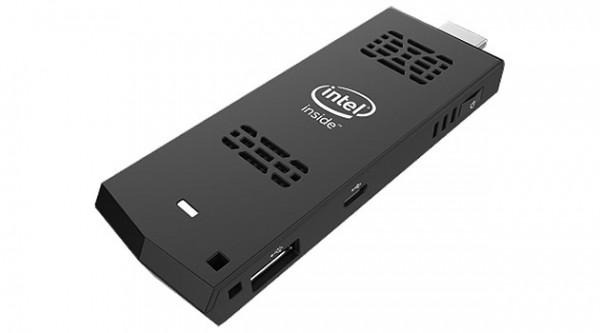 There's an undercurrent at this year's CES that's hard to ignore: Intel. The company is making some subtle inroads to arenas we're not used to seeing them, their most notable non-PC showing in Dell's interesting new Venue 8 7000 tablet. Now, the company is taking PC mobile, allowing you to take a full-fledged operating system in the form of an HDMI dongle. The Compute Stick carries an Intel Atom processor, and will be available with either a Windows or Linux OS.
The PC-on-a-stick has an HDMI output for your monitor or TV, a USB port, and microSD card slot. With the Windows 8.1 version, you'll find 32GB memory and 2GB RAM. The Linux model (running Ubuntu) will have lower memory and storage options.
Both will have WiFi, and will come with Bluetooth 4.0. There is also a mini-USB port for powering the device.
The Compute Stick will run the apps you might want, and is a great option for streaming media while traveling. If you were holed up in a hotel room, the dongle would be great for productivity so long as you had a keyboard and mouse with you.
The Compute Stick will run $149 for the Windows version, and $89 for Ubuntu. Intel says it's coming later this year, to which we're hearing March or April is likely.
Source: Intel