Motorola's digital tattoo made real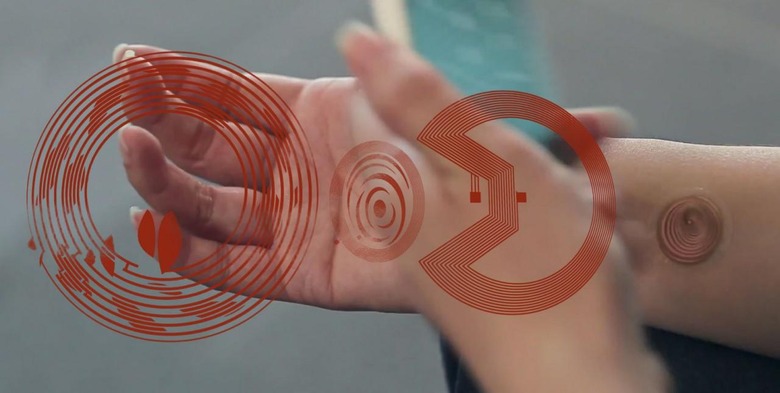 This week the digital tattoo – temporary tattoo, that is to say – has been made a real product by the folks at Motorola, Google's Advanced Technology and Projects group, and VivaLnk Inc. This is not the firs time we've heard of such a product – Motorola first showed a prototype off at D11 last year. Now Regina Dugan's Motorola digital tattoo demonstration is here – digital tattoos in packs of 10!
The device is a skin-safe amalgamation of elements you apply to your arm – or leg, or face, if that's your thing. It's made by VivaLink, but made in collaboration with Google's Advanced Technology and Projects group and Motorola, and made specifically for the Moto X.
This device is made using NFC technology embedded in flexible hardware. The tattoo will not come off in water, and you do not have to worry about it falling off when you sweat.
You'll be using the Motorola Skip app – one we explored earlier this year in our article Motorola Skip: It's no digital tattoo, but it should solve Moto X PIN-pain. You can also see our hands-on with Moto Skip to see the device work with a custom-made Moto X.
NOTE: At this time it does not appear that you'll be able to use these tattoos for anything BUT the Motorola Skip app with Moto X, but we've reached out to VivaLnk Inc. to learn more.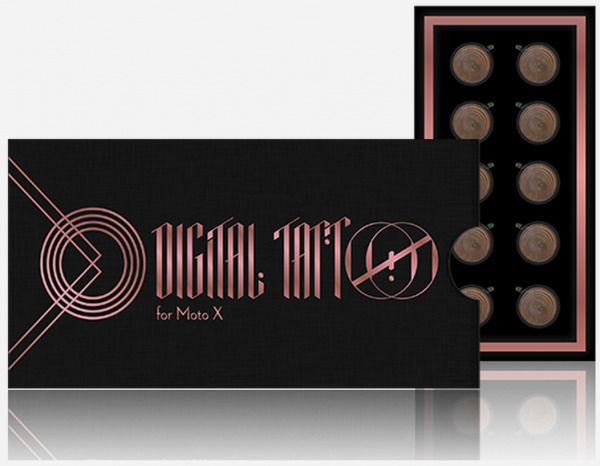 Diameter: 24.13mm
Thickness: 160µm
Unlock Radius: 10mm
Lasts approximately 5 days – varies with skin type and activity level.
A pack of 10 tattoos – the only size pack you can buy – will cost you a cool $9.99 USD. Sound inexpensive enough for a tap?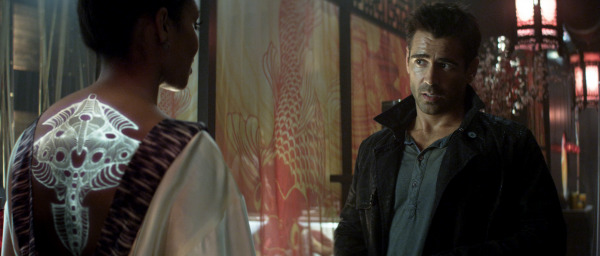 Next we'd like the tattoos to be permanent – and to glow, just like in Total Recall. Thanks in advance, Google and VivaLnk Inc. and Motorola!