Motorola XOOM WiFi reappears with inflated price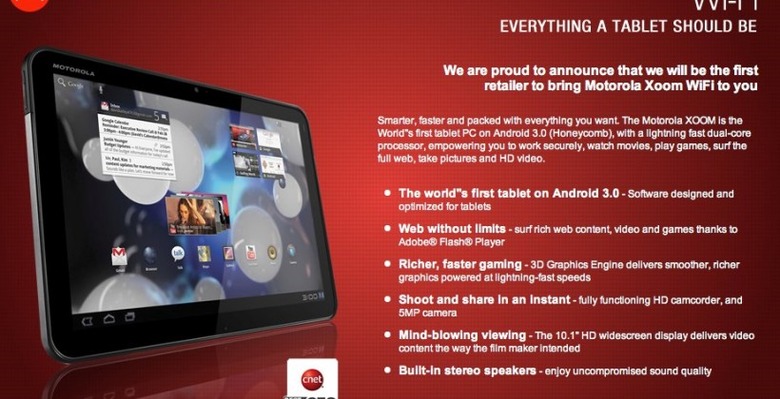 After the Motorola XOOM WiFi was spotted appearing on PC World's site yesterday at £449.99, the UK retailer promptly whipped down the pre-order pricing for the Honeycomb slate. The good news is that it's now back; the bad news is that PC World has increased the price, which is now at £499.99.
That seems a sneaky increase to us, though we're sure PC World would argue that the original pricing was a mistake and, since the pre-order button wasn't working at the time, there are no customers who might demand the retailer honor the lower figure. The XOOM is expected to arrive at the end of April, along the with the – so far unpriced – 3G version at Carphone Warehouse.
[Thanks Theo!]