Motorola XOOM dated for European debut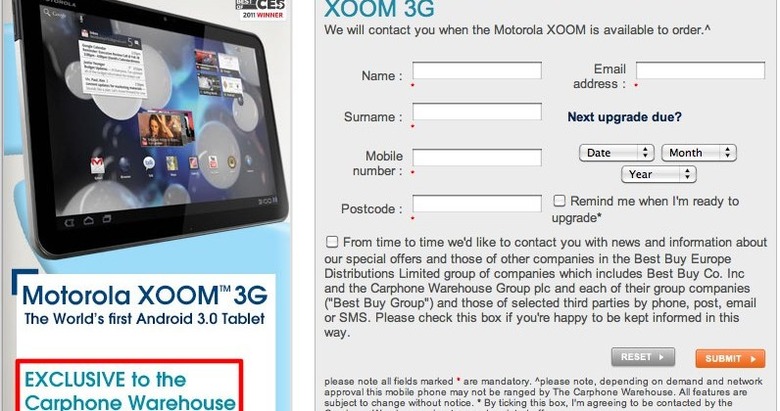 The Motorola XOOM is expected to make its US debut sometime this month, priced at $799, but would-be European tableteers will have to wait a little longer. Carphone Warehouse confirmed it was the exclusive UK distributor for the XOOM 3G yesterday, though declined to say when the slate would arrive; however, the pre-interest page suggests the Honeycomb tablet is expected in April 2011.
That would fit in with previous rumors tipping an early Q2 European release, though we're still yet to see final pricing for models outside of the US. Now, Carphone does make clear that the expected date could well change, but we're hearing there's something of a race on between the XOOM and Samsung with the Galaxy Tab 10.1 to be the first Honeycomb tablet to the European market, so we imagine Motorola will do its best to get that crucial first-player spot.
[via Android Community]