Motorola talk tablet evolution: iPad & Galaxy Tab just steps toward Moto Honeycomb slate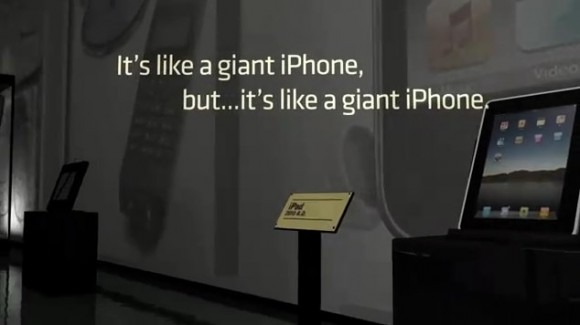 CES 2011 is just around the corner, and we already know Motorola is bringing its Android tablet along to the show, but the company couldn't resist getting a sly dig in at the competition beforehand. In a new "tablet evolution" video the company takes in a few thousand years of stone slates and then a quick nod to the iPad – "It's like a giant iPhone, but... it's like a giant iPhone" – and the Samsung Galaxy Tab – "Android OS, but Android OS... for a phone" – before a buzzing bee snuffles conspicuously around a cloth-clad Motorola model.
Video after the cut
Of course, we know that what's underneath is the Android Honeycomb tablet that Google's Andy Rubin whipped out in recent weeks, and that was then subsequently seen with Verizon branding. That as-yet unnamed slate is set for an official reveal at CES, when we'll hopefully find out not only its full specs – beyond NVIDIA's Tegra 2 chipset – and when we can expect it.