Verizon's Motorola Android Honeycomb tablet leaks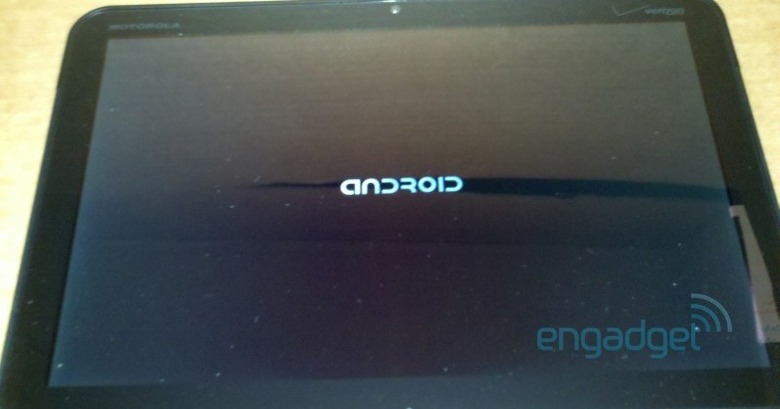 Google's Andy Rubin was coy with details when he briefly showed off Motorola's Android Honeycomb tablet last week, mainly using the 10-inch slate as a mere demonstration of the upcoming OS update. Now, however, new shots of the tablet have leaked, with Engadget's tipster slipping them images of the Motorola device complete with Verizon branding.
That certainly fits in with long-standing rumors regarding a 10-inch Motorola slate headed to the carrier, though it's unclear what sort of wireless capabilities Motorola have baked in: simply EVDO Rev.A 3G, or – more excitingly – 4G LTE. Otherwise, the tablet has NVIDIA's 1GHz Tegra 2 processor, 512MB of RAM, 32GB of internal storage (with the potential to double that courtesy of a microSD card) and a 1280 x 800 multitouch display.
There are also dual cameras – one on the front, one on the back – while ports include microUSB, mini-HDMI and a 3.5mm headphones jack; there appear to be docking station contacts running along the bottom edge, too. According to the tipster, it seems Motorola is as-yet undecided on what to name the slate: it could be "Stingray", "Everest" or  "Trygon" when it hits the market in 2011.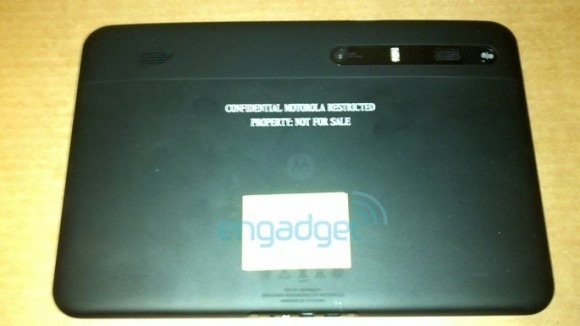 [via Android Community]