Honeycomb Motorola Android tablet previewed by Andy Rubin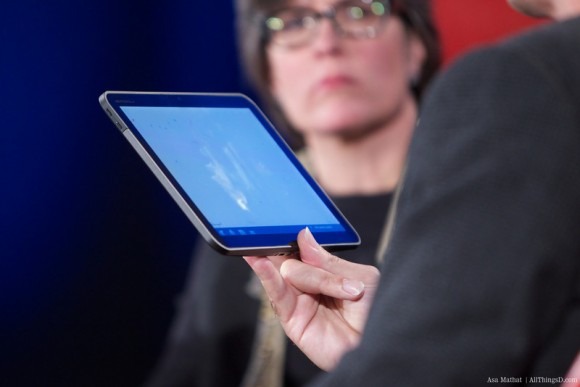 Google's Andy Rubin has previewed Motorola's Android tablet prototype, confirming that the mysterious slate does indeed run the tablet-centric version of the mobile OS, Honeycomb. Full specifications are unclear at this stage, but the unnamed tablet apparently uses a dual-core NVIDIA processor.
Rubin went on to confirm that Honeycomb was indeed due sometime in 2011 – he wouldn't be any more specific than that – and then ran through a very brief demo of the tweaked OS. That has a feel more like a mainstream platform, with a bar running along the bottom of the screen for launching apps, and windowed task-switching, than its current mobile counterpart.
Motorola has been tipped to be developing both 7- and 10-inch versions of their Android tablet, and it's unclear which Rubin's demo model is; it looks, from the image, more like a larger slate.
[via Android Community]