Motorola PHOTON 4G Release Info : Coming For EVO's Head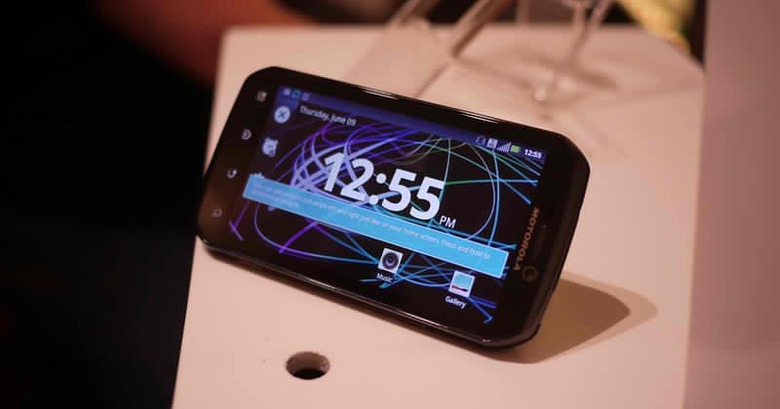 There's another dual-core device coming, and it's coming from Motorola. One of only a couple of WiMAX 4G compatible dual-cores and certainly the only one with a kick-stand, this device is the newest generation of dual-core Motorola Androids that started with the ATRIX 4G, currently still residing on AT&T exclusively. But I'm sure you knew that, right, they look just the same, right? I say thee nay! Here comes the diamonds, instead!
This device will be available starting on July 31st for $200 on a two-year contract and will be available to premier customers early on July 28th. What are you going to do with your extra days, try to be the first one to root? Too bad! It's got a locked bootloader. That's alright though, you'll have plenty of fun taking a look at all this Motoblur-laden device has to offer or- wait- they changed the name, right? Also would you look at that, the press photo has a totally new situation going on! Are we to believe the Motorola has some new tricks up their sleeve?
Last time we saw this device we were in New York City where we got to hold it in our hands and flip it around and almost drop it but save it just in time and etcetera. There we were able to see that it did indeed have a slightly odd looking Motoblur going on inside it, and there were certainly more than a few new oddities going on in the full Motorola user interface over Android. This device also, as noted, has a kickstand that'll launch you into a desktop sort of mode, or you can plug it into it's special dock where you'll also be able to access Motorola's Webtop interface.
Now which one are you gonna choose? This dual-core? The 3D competitor on the same network? Perhaps a completely different carrier with a sweet phone by the name of myTouch 4G Slide? It's got a dual-core too!