myTouch 4G Slide Hands-On and Unboxing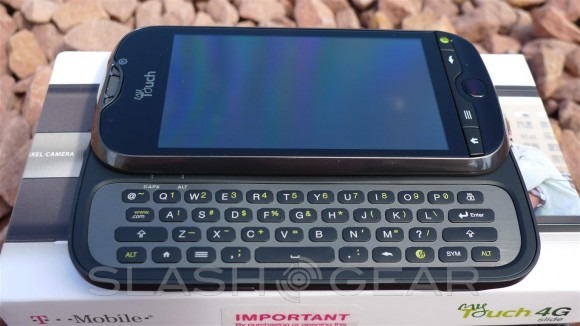 T-Mobile's next big phone is all set to launch this month, and that is the myTouch 4G Slide. I was lucky enough to get my hands on the phone this morning and snapped a few photos for everyone to enjoy. The myTouch 4G Slide will launch on July 27th just as recent leaks suggested. I've messed with the myTouch 4G Slide this morning for a while and so far I can tell you that this phone rocks. For more details on the phone here was the official announcement. I have plenty of pictures below so check em out.
First off I'll mention some hardware specs then toss the photos and video below for your viewing pleasure. The myTouch 4G Slide boasts that new powerful 1.2 Ghz dual-core processor just like the Sensation and EVO 3D from Qualcomm. Featuring a 3.7" 480x800 super LCD display (no qHD here), it has 768 MB Memory and 1GB RAM. The new kids on the block are the 4 row QWERTY keyboard that slides out, and around back HTC has boosted the camera and they are claiming "best camera on any smartphone" it has a huge 8 MP sensor with a fat lens on the back as well as dual LED flash, oh and a VGA front too.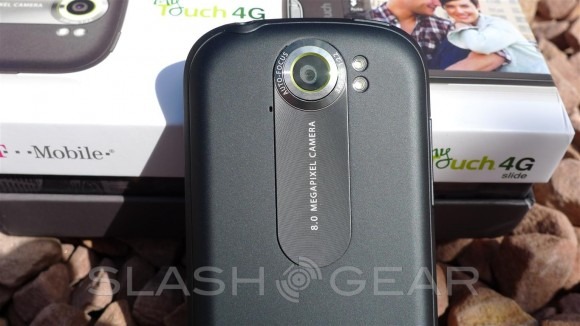 The phone is running the latest iteration of the mobile OS and that is Android 2.3.4 Gingerbread, so video chat should work with G Talk. It also has Sense 3.0 UI but layered a little bit to look more like the original myTouch 4G software. It does come with Swype pre-loaded although many will opt to use the hardware keyboard. The actual phone dimensions are: 4.8" x 2.4" x 0.52" and weighs about 6.4 ounces. Below you can see it next to the original myTouch 4G we reviewed to get an idea on size and thickness and we will compare more in our full review.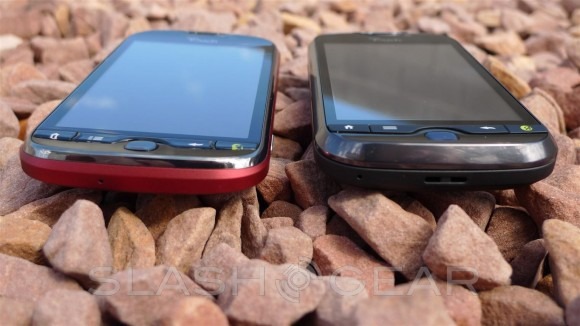 Next up I must mention the camera but I'll save the results for the review. The camera is 8 MP and they claim it is the best camera on any smartphone. Some of the specs include:
8 MP lens with auto face detect and dual LED flash
Low-light performance with a backside illuminated sensor and wide aperature lens with a f-stop of f/2.2
Zero shutter lag
SweepShot for capturing panoramic photos with a single click
ClearShot HDR images
and Burstshot for capturing multiple photos in a quick burst so you don't miss a thing
Full 1080p HD video recording and you can edit right on the phone
Enough about that, wanna see the camera?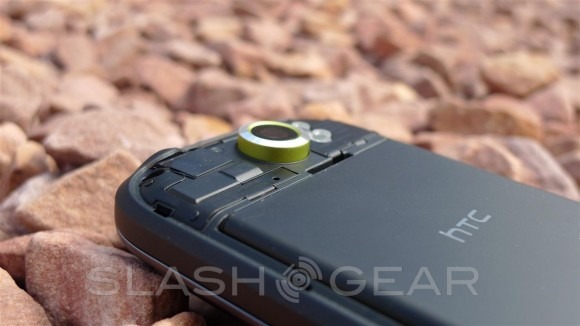 Small right? That lens is what will be doing all the hard work listed above and I know it looks large but it doesn't add much size to the phone according to HTC that was mainly the keyboards fault. From my initial tests the camera seems amazing and takes some truly great shots especially in low light inside my house. For now check out the unboxing video below, I don't want to spoil anything just yet so you better check back in the next few days for my full review. Thanks!
[vms fd027c6eba6b8f494d2e]