Motorola denies crazy royalty demands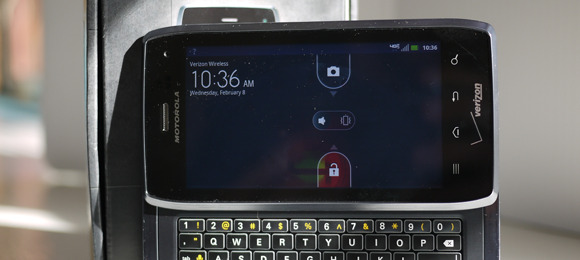 Motorola Mobility has struck back at Microsoft accusations that it is demanding ridiculous patent licensing fees, dismissing allegations that it asked for $4bn a year to use technology in Windows and other platforms. "That's simply not true" Motorola's VP of intellectual property Kirk Dailey told AllThingsD, "we never asked for anything like that." In fact, Dailey insists, Motorola's actual patent fee requests are 45x less than figures Microsoft quoted.
Back in February, Microsoft Deputy General Counsel Dave Heiner claimed that Motorola was looking for $22.50 per Windows PC for use of its H.264 video standard patents. That figure could as much as double for a more expensive PC. "Motorola has refused to make its patents available at anything remotely close to a reasonable price" Heiner concluded.
However, there's disagreement over which offer was on the table when that contentious statement was made. Motorola claims Motorola knew of the new, lower offer when Heiner wrote his blog post, whereas Microsoft insists it only discovered the new proposal – which asks for just $0.50 per Windows PC – earlier this week. Rather than the $4bn Motorola would be netting under the older demands, the new offer would bring it just $150m based on 300m Windows licenses.
Microsoft also fired back with some patent fee sniping of its own, claiming Motorola's offer of $0.33 per Android device for ActiveSync tech licensing – that would allow it to  slip out from an ITC ruling scheduled for July 17 – is an attempt to distract from other IP misbehavior:
"While we welcome any good faith settlement effort, it's hard to apply that label to a demand that Microsoft pay royalties to Google far in excess of market rates, that refuses to license all the Microsoft patents infringed by Motorola, and that is promptly leaked to the press. At a time when the FTC, prominent members of Congress and leading companies from across the industry are expressing concern about Google's refusal to honor its obligations to standards bodies, this appears to be little more than an effort to change the subject" Horacio Gutierrez, Deputy General Counsel, Microsoft
Microsoft filed an antitrust complaint against Motorola Mobility for its patent actions, helping trigger an investigation by the European Union.