Motorola ATRIX 2 Leaked Photos and Details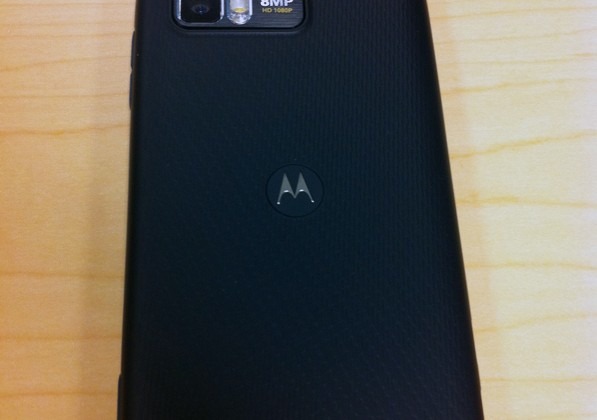 Inside the halls of Motorola, the second coming of the ATRIX, also known as the Motorola Edison, is upon us. This follow-up to the first dual-core processor-toting device to hit the shores of the United States has an upgraded dual-core processor (likely a 1.2 or 1.5 GHz OMAP4 chip from Texas Instruments), WONT be an LTE device, and will have an 8-megapixel camera on the back. Will this curved-glass front-having dual-core monster be able to compete with the current onslaught of alternate dual-core Androids? Only time, and AT&T's selection of said devices, will tell!
This device is also said to be running Android 2.3.5, this being the newest iteration of the most advanced Android handset-based operating system on the market also called Gingerbread, and there's no current time frame for release. In fact this device hasn't been officially released in any way shape or form quite yet, with only whispers of the device existing popping up thus far. I think we can pretty much put the rumors to rest given the obvious authenticity of these photos today, seeing that they're rolling out with a pretty solid new-looking build in them giving us confidence that Motorola will be releasing real info in the very near future.
At the moment we can only see four photos, the back of the device looking just about as interesting as the front – it appearing to have a sort of rubbery looking battery cover and a speaker hole not unlike what we saw with the Photon 4G, while the camera setup isn't unlike every recent DROID release from Motorola as well. The single Motorola M is present on the back in the center as it should be, and no other carrier marks can be found other than the large AT&T logo on the front at the top. Again also the glass appears to be curved around the edges, not unlike what we've just seen on the DROID BIONIC.
Looks like a pretty solid release, wouldn't you say?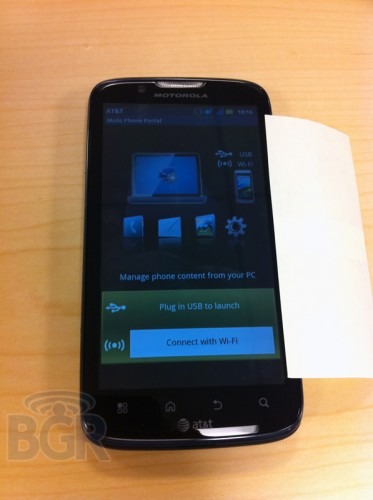 [via BGR]