Motorola PHOTON 4G Review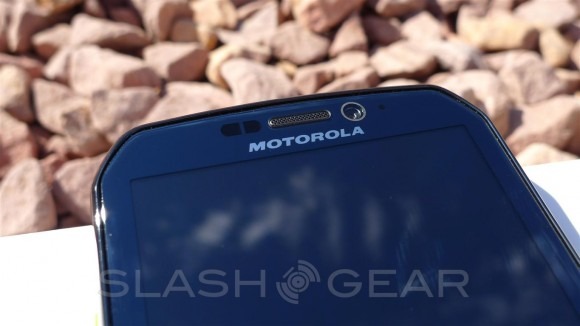 You have to be a pretty special device to get all the features the PHOTON 4G has yet still come with a kickstand. You'll see what I mean as we go over everything this device offers. From being a powerful dual-core phone to all the accessories, this one is aiming right for the Atrix. The Motorola PHOTON 4G was announced back in June and we were live in NYC for some hands-on time while it was on display. Today is the full deal though, review and all so see below for all the details.
To get this review started I'll post the hands-on and unboxing first so you get a feel for the device then continue with the details and photos below so start right here with the video.
Motorola PHOTON 4G Hands-on and Unbox
[vms b4f4f932e3eff990093b]
Hardware
From first glance there is nothing that really stands out as far as a weakness with this phone. To remind you of all the details it features a dual-core 1 Ghz NVIDIA Tegra 2 CPU, 1GB RAM, comes with 16GB internal storage, VGA front facing camera with a 720p capable 8MP rear camera with dual LED flash, a nifty kickstand for hands-free usage as well as HDMI-out. The display is a 4.3" qHD high-res 540x960 resolution and looks vivid and crisp. It might not be as thin as the Galaxy S II but it does have 4G WiMax speeds as well to help out when needed.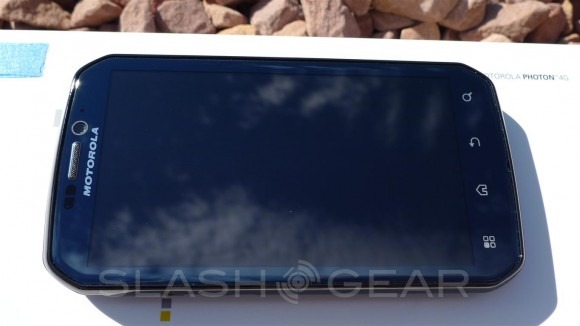 On the left side you have the micro USB for charging and docking right next to the HDMI-Out while the rest of the goods are on the right side.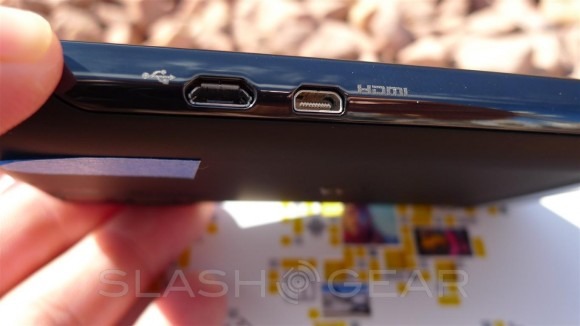 The PHOTON has a dedicated camera button as well as volume rockers on the right side. They have an aluminum finish and a weird texture of lines to them but they are so close together I feel like I could file my fingernails with them (if I did that sort of thing). Then your usual headphone jack and power/wake button up top.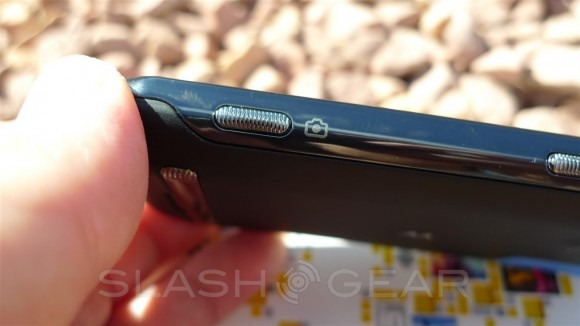 The hardware is definitely a different approach than Motorola is used to, it doesn't look or feel anything like any of the Droid devices but it does have a similar style to its older brother the Motorola Atrix. We reviewed the Atrix and you can see that here, a large part of the design and options for the PHOTON came right from the Atrix so if you've seen its dock or webtop power you've already seen what the Photon can do.
Overall I'm a fan of the hardware as it has great build quality and feels extremely solid in the hand. My thumb keeps getting caught on the texture from the volume rockers but other than that its clean, and beautifully designed and even is pretty lightweight. It is lighter than the EVO 3D but weights more than other 4.3" dual-core phones.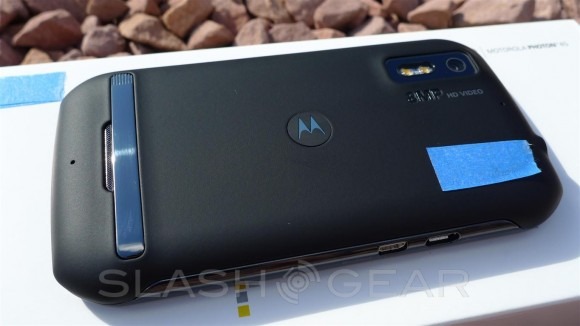 Software & Performance
The PHOTON comes with Android 2.3.4 Gingerbread which is the latest iteration of Android and along with it comes Motorola's user interface changes but were not supposed to call it Moto Blur anymore — it's just UI enhancements they call it. It is a nice touch although I feel the widgets could use some work. The dual-core processor keeps things speeding along and overall the user experience is seamless and fast.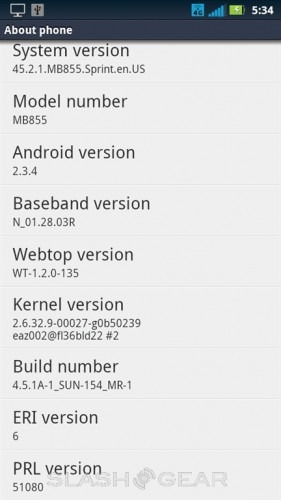 As far as pre-installed apps or bloatware some might like to call it, they really didn't include too much so that is a plus. We have a game center, Nascar, Quick Office, TeleNav GPS, and then a webtop connector app for when using the HD Dock. That is about it then you have your suite of Google Apps and Facebook etc.
Next on the list is performance so I've done a few benchmarks to test things out and first on the block is Quadrant. I ran a few tests and the PHOTON scored pretty high in Quadrant and it was actually a few hundred higher than other Tegra 2 dual-core phones like the LG G2x or the Droid X. They score around 2100-2200 stock while the PHOTON 4G scored over 2400.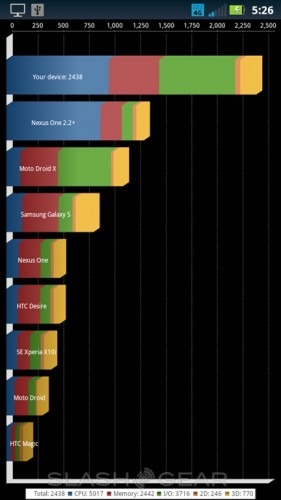 Next I ran a new benchmark called Vellamo and you can read all about it here. Vellamo tests the overall performance of the device based on browsing. From websites, to rendering, javascript, HTML5, canvas and image scrolling as well as network performance for input/output like when loading a webpage. The results are pretty interesting as the PHOTON scores barely above the myTouch 4G (single core phone) and is beat by both the Sensation 4G and the EVO 3D. Network speeds could be part to blame as it scored pretty low with network performance.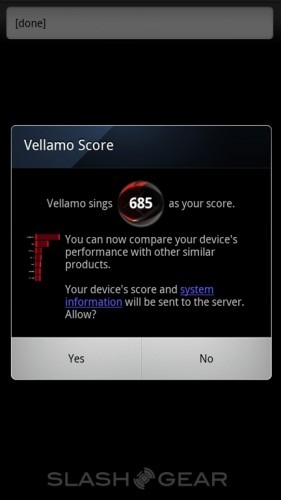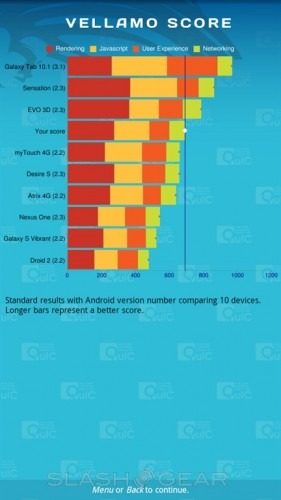 Also since we have a 4G device in our hands I ran a few speedtest results just to see what types of 4G performance we could get, maybe the dual-core would help things out and this is Motorola's first 4G device powered by WiMax. Sadly it scored fairly low and my old Nexus One with 3G performs better. I'm not sure if 4G is lacking in Vegas but I tried at home and at the store with similar results.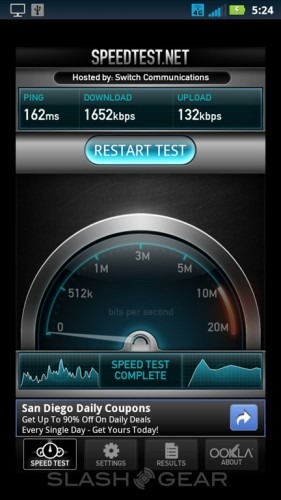 For comparison I get over triple the download speeds on my 4G T-Mobile device, just thought I'd mention that.
Camera & Battery
Now the PHOTON 4G has an 8 MP camera with dual LED flash and the camera performed just as I expected it to, with low light indoors it took great shots and the shutter speed was faster than a lot of phones I've used in the past. I took a few pictures of my faithful puppy taking a nap but I don't think he was happy with me for waking him.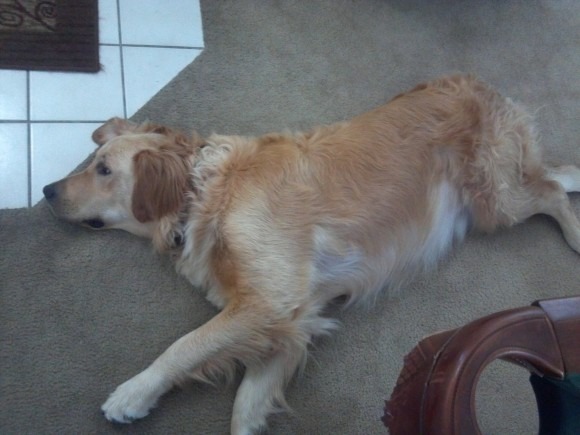 Yes the pocket on the pool table is missing in the photo, again he is a puppy and that is what they do. Trust me I covered it daily for a year after that incident and it never happened again thankfully.
Here is a close up for some detail, this is natural lighting without flash and the 8MP camera does a great job again.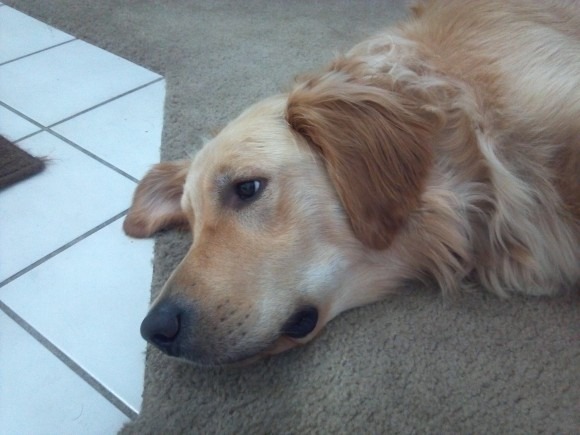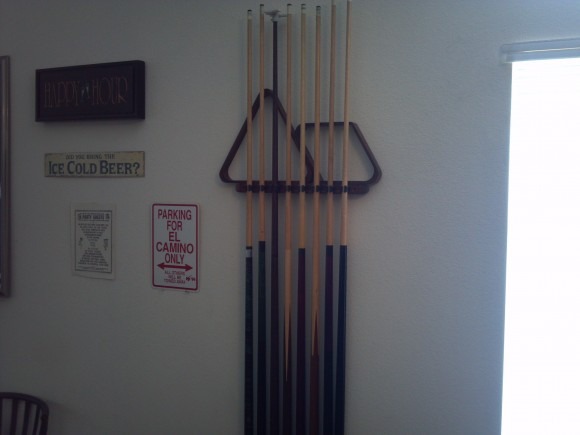 On the rear of the phone it says HD VIDEO like it's all special, but it actually only records in 720p and not 1080 like most other Tegra 2 phones have the power to do, so I didn't do a video sample because 720p is nothing new. If it were 1080p I'd have gave it a test run.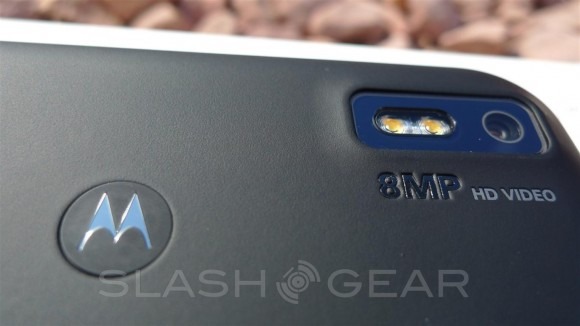 The battery is larger than most phones on the market other than maybe the EVO 3D and it comes in packing 1640 mAh and it has lasted me all day since 8 AM in the morning til late night. I've taken photo's, recorded video, sent a few emails and placed multiple phone calls. Not to mention running a few benchmarks and playing Angry Birds for about 45 minutes. For those wondering I'm expecting the battery to last longer than that of the HTC EVO after this initial few days of testing.
HD Dock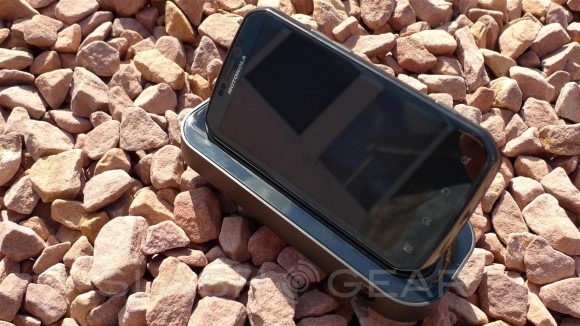 The HD Dock is a step up from many other docks that phones have been released with in the past, but its nothing like the Laptop dock the Atrix came with. The HD dock features rubbery feet so it wont slide around while trying to install the device. It has HDMI-Out for feeding the screen to your HDTV or a computer monitor. It also has 3 USB ports for using keyboards, mice and anything else you'd need.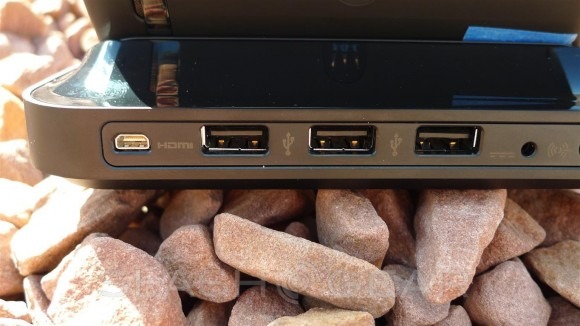 Now this is important because the Webtop App and User Interface allows you to plug your phone into the dock and view your desktop, market, video's and more all over HDMI to your TV or basically make the phone into a personal portable computer.
Bundled with the HD Dock is an infrared remote so you can control everything wireless. No keyboard or mouse needed, you have media controls and volume. It also features the menu, back, home, and search buttons just as most Android phones do so you can basically access everything without touching the device. The HD Dock is $129 but makes your phone into a desktop PC.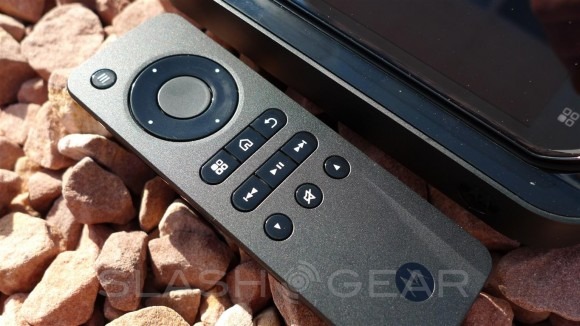 Motorola was also nice enough to send us the car dock that will also be available at launch for those interested. Although it might not be build extremely durable like the HD Dock it still was sturdy and held the phone very securely. There is a latch on top that closes down and secures the phone to the car dock, from there you can rotate or move it as you see fit without fear of it falling or dropping.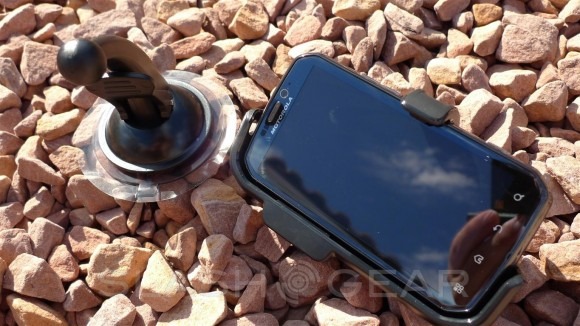 The car dock came with a car charger, USB cable and a 3.5mm audio cord so you can stream music or navigation instructions to your car stereo. With extra sticky pads for the dash or windshield they have you completely covered. I've never been a fan of or used car docks in the past, but for those that must have one or use it for a trip the Motorola Photon car dock is a pretty good buy and will secure your phone through anyone's crazy driving.
Wrap-Up
For what you pay for this is an extremely powerful and versatile phone. You can do a lot more than just text and play Angry Birds with this. You can browse the web and watch movies on your 56" HDTV, use it for an alarm clock with that fancy kickstand and more. With a slightly unique design it will stand out in the crowd and you'll love showing it off. Once you set up the HD Dock and get everything dialed in everything works pretty great, and there is no shortage of geek appeal.
Aside from having mediocre at best 4G performance, the phone runs great and is a solid device. Any EVO users would be happy with it aside from no HTC Sense UI. While other phones may offer the same dual-core performance they don't have the webtop abilities and the kickstand all at the same time. Making this right up there as a top tier Android offering.
Don't forget to click on all the images below to see them full size for your enjoyment.