Is this mysterious Motorola 4-camera phone a PureView rival?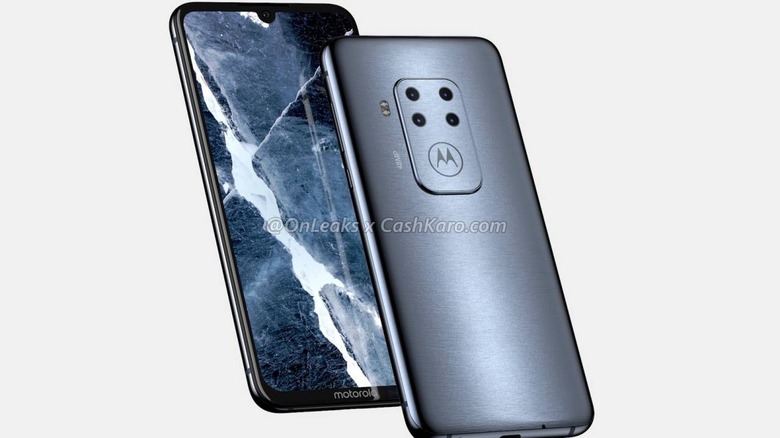 A mysterious new quad-camera Motorola smartphone has leaked, suggesting the company has more exciting things in store than just the G7 Series. Indeed, there are indications that Motorola could once again be targeting the flagship category, having effectively conceded the high-end space to Samsung, LG, and others.
2019 could well change that. On the one hand, there are ongoing reports of a new foldable smartphone, with Motorola said to be planning a resurrection of the old RAZR brand along the way. The clamshell device will have a foldable OLED screen, it has been reported, fitting a phablet-scale touchscreen into a far more compact form-factor when closed.
However that's not the only surprise Motorola apparently has up its sleeve. A new smartphone with a traditional display – albeit one with notably skinny bezels – has leaked this week, in fact. The real intrigue isn't on the front, but on the back.
The unnamed phone, shared by established tipster OnLeaks, has four cameras on its rear, clustered in a square. According to the text printed alongside, Motorola is promising 48-megapixels in total. There's also what looks to be an LED flash.
How Motorola will use those sensors is unconfirmed. The company does have a couple of options, however. Perhaps most likely, it could follow the path of the Nokia 9 PureView, and combine four cameras with different lens and other settings, each grabbing a frame at the same time. Combining those frames would not only allow for a still in the region of 48-megapixels, but could also boost dynamic range and open the door to other computational photography techniques.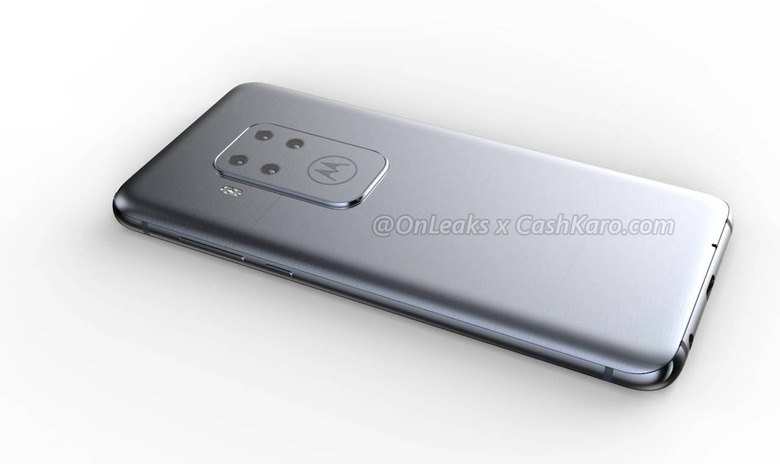 Motorola is known to be working on a triple-camera phone, believed to launch either as the Moto G8 or the Moto P40 Note. That will have a "hole punch" display, and a vertically-stacked array of cameras on the rear. Again, it's also unclear what exact sensors the phone will use, however.
The four-camera phone is believed to use a 6.2-inch touchscreen with an in-display fingerprint sensor, and a water-drop notch for the front-facing camera. There's a USB-C port for charging and a 3.5mm headphone jack. Internal specifications haven't leaked yet, though there's speculation that this could be a flagship phone rather than the midrange Motorola has been comfortable playing in more recently.