Moto X event set: August 1st in New York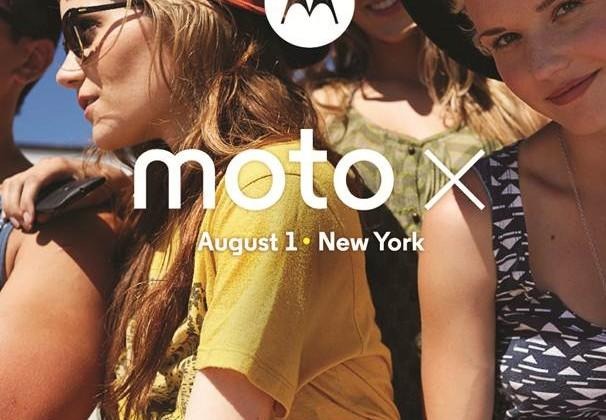 This afternoon invites have been sent out from Motorola for an event with no secret to is content: Moto X. This event will be taking place on August 1st and – believe it or not – it has no set timeframe. Instead it would appear that this pre-event registration has the press making certain they're set for the day well before the public press event is announced.
This device has been chattered about for months, and over the past several weeks – then days, we've been seeing an exponential number of details centering around a public showing by none other than Google's own Eric Schmidt not one week ago.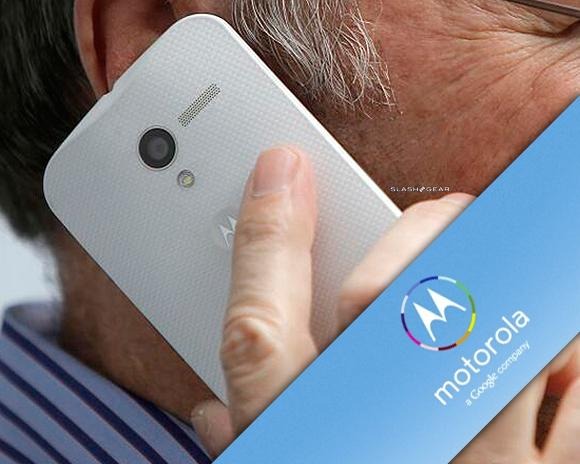 This device is set to work with Google's next-generation Android software and will be bringing on its own unique set of sensors, customizability, and camera abilities as well. You'll find this smartphone delivered in black, white, and a variety of colors in-between – it'll all be up to the user in the end. You'll want to have a peek at SlashGear's own Moto X and the details you need for an ideal launch as well as the exploratory article Moto X and the colorful customization of Motorola, a Google company.
"Come experience the new Motorola. No Stage. No Crowds."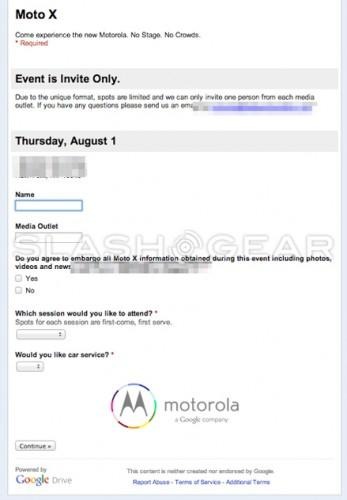 Have a peek at our Moto X tag portal for more information on this smartphone as we edge closer to the big day, and make sure you stick around for the July 24th Google event as well. It's there that we'll likely see Android 4.3, complete with the red carpet rolled out for Motorola soon thereafter.