Today the Motorola Moto G7 leaked in press renders aplenty, both front and back. And boy, does it look familiar. It's almost as if a collection of smartphone makers are using the same design team to create their front facades. This device looks like the OnePlus 6T, which in turn looks like the Oppo F9, which in turn is basically an alternate-reality Essential Phone PH-1 – at least up front. It's like they've taken the cut-out display technology to a place where every phone looks shockingly similar – but it's not like that's a bad thing.
Have a peek at our OPPO F9 Review and tell me that's not a lovely looking smartphone. Behold the OnePlus 6T and you'll find what I called the "least obtrusive" notch in all the land. If there must be a notch, let this one be it.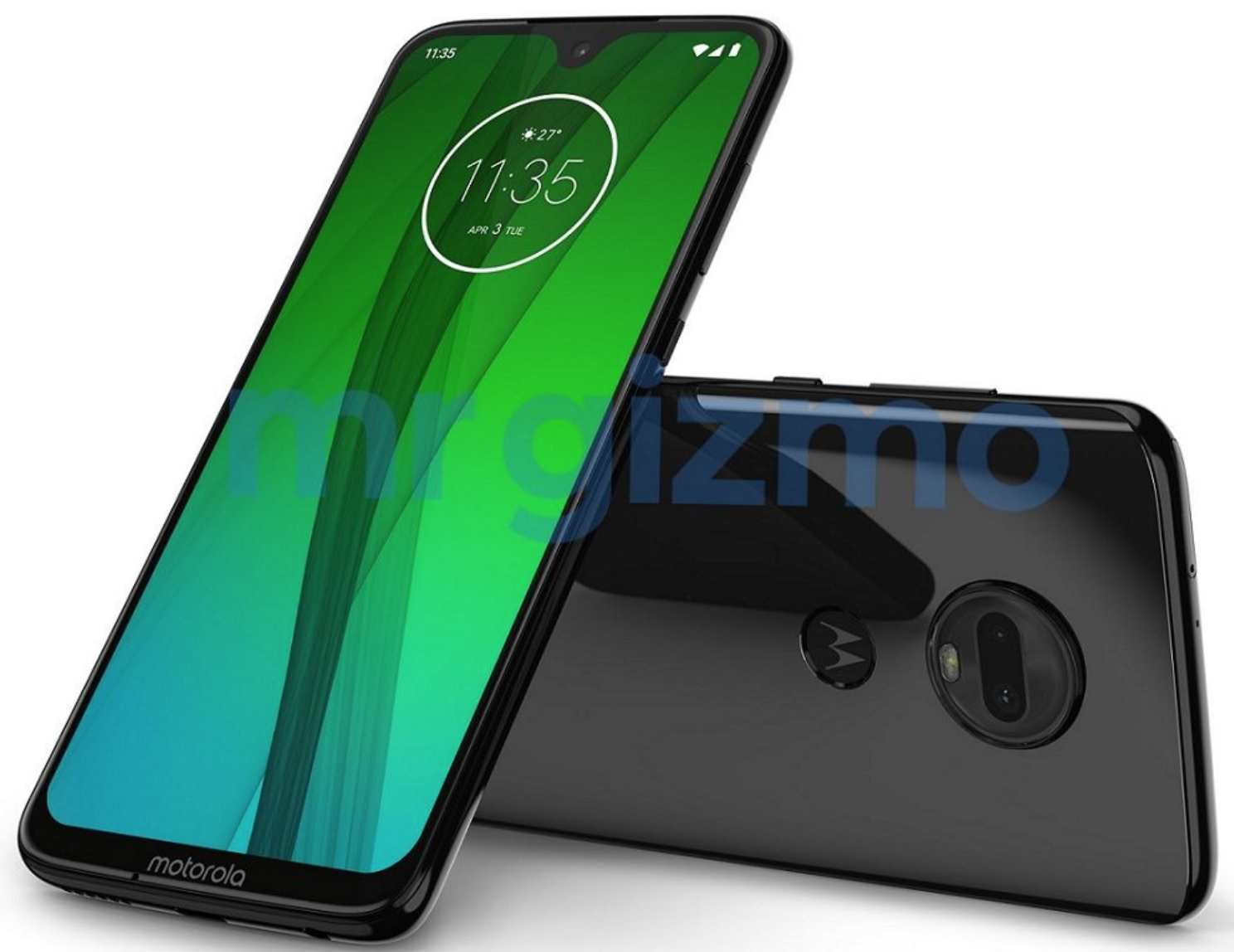 As noted by leaked information from blogger MrGizmo, this next-generation smartphone will likely have a 6-inch display. That'll be ever-so-slightly larger than Motorola delivered on the Moto G6. The Moto G7 will run a new octa-core Qualcomm Snapdragon 660 AIE chipset, ready to handle more than its fair share of tasks for a mid-range smartphone. There's word that this smartphone will roll with 4GB RAM and 64GB internal storage.
Like the display, the battery in this device is said to out-do its predecessor by just a bit. While the Moto G6 had 3000mAh, the Moto G7 is said to come with a 3500mAh battery instead. There might well be a fingerprint scanner below the camera array, too – with the Motorola logo inside.
Above the Motorola logo on the back is a circle that contains the main camera array, an array that includes two lenses. One of these is a 16-megapixel camera, while the other is 5-megapixels and meant for depth-sensing. The front-facing cameras will likely have around 12-megapixels in size to its name.
If this phone looks familiar to you, you're not alone. We saw some rather accurate-looking early renders of this device in silver, too. It's going to be shiny, regardless of the colors it uses.