Moto E surfaces in press shots on retailer website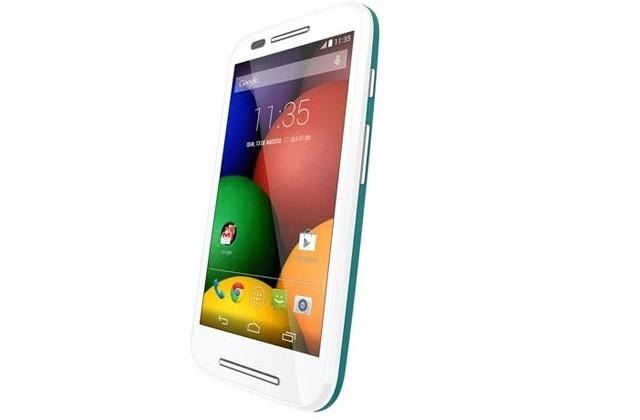 A shot of a handset said to be the Moto E appeared earlier today in a photograph next to the Moto X's smaller sibling, the Moto G. Following this, Twitter user Hudson Martins has tweeted a press shot of what is said to be the Moto E. Update: It has appeared on a retailer's website, as well.
The handset that surfaced earlier today said to be the Moto E features a white body, as well as the "M" Motorola symbol on the left upper side. The press image that has appeared on Twitter looks identical, featuring the same long bar on the bottom and same familiar Moto design.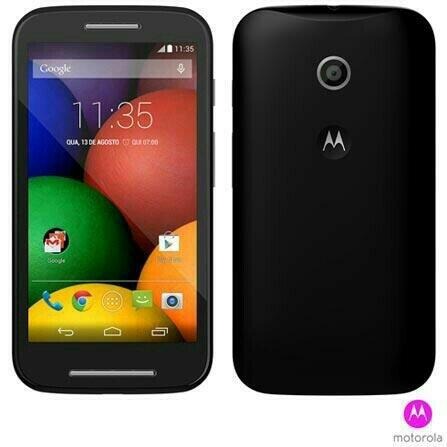 The press shot also shows off the back of the handset, which lacks the speaker near the camera featured on the Moto G, but has the same design otherwise, with the recessed "M" circle and swooping upper edge.
It is expected the Moto E will be unveiled at an event on May 13 (next week). Reportedly, the next Motorola smartphone will feature a 4.3-inch display with a 540 x 960 pixels resolution display. We've contrasted this with the Moto G, to which the newest handset would be a lower-end model.
UPDATE: As spotted by the folks at Tecnoblog, the Moto E has appeared on the Brazilian retailer site Fast Shop, where it is featured in white and black. According to the product listing, the Moto E features a 5-megapixel rear camera and no front camera, 4GB of internal storage, 1GB of RAM, and an unspecified dual-core 1.2GHz Qualcomm processor. Perhaps best of all is the inclusion of a microSD card slot.
SOURCE: Twitter