Motorola's new phone due May 13: Is this the Moto E?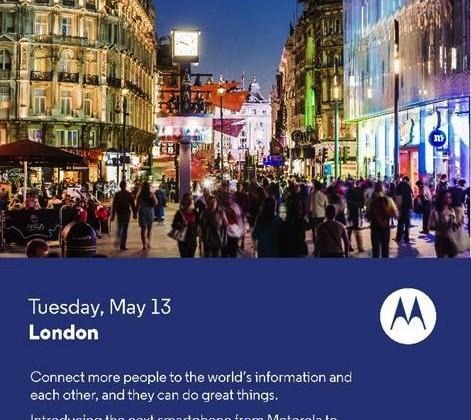 Motorola will unveil its next smartphone on May 13th, the company has confirmed, promising a new handset that's "priced for all". The phone will be unveiled at an event in London, with Motorola Mobility's invitation teasing what sounds like another low-cost device in the manner of the Moto G, and likely to be the Moto E that has been rumored of late.
"Connect more people to the world's information and each other," the invite suggests, "and they can do great things."
The mysterious new device is also described as being "made to last", which could potentially indicate some sort of ruggedized phone. That's been absent from Motorola's recent range for some time, and indeed Google's Larry Page hinted at the possibility of such a toughened device last year during a financial results call.
Motorola's approach to the Android marketplace has been at odds to some of its rivals. Rather than chase the highest specifications, it has instead targeted a more affordable price point, both with its flagship Moto X and, subsequently, the Moto G.
The Moto G is currently available SIM-free and unlocked for $179.99, an impressive price point for a modern Android phone.
According to recent leaks, Motorola's new device is likely to be the Moto E, even more affordable than the Moto G and including features like a 5-megapixel camera and a 4.3-inch display.