Google's Larry Page hints at upcoming rugged Motorola devices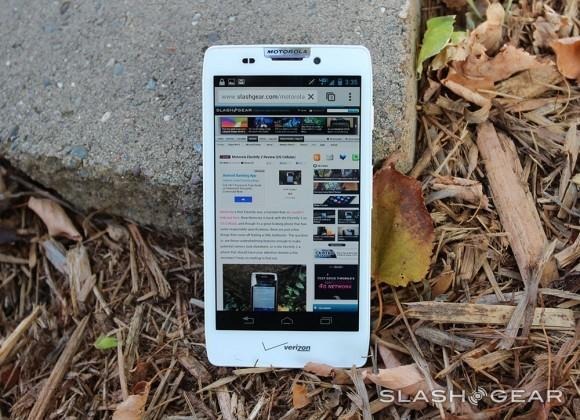 Google announced their latest quarterly earnings yesterday, and the company had another good three months in the black, earning a revenue of $14 billion, with $3.35 billion of that as cold, hard income. However, Google's recently-acquired Motorola Mobility is struggling, losing $271 million, but Google CEO Larry Page seems to have big plans for the subsidiary, and teased some of the features we may see on upcoming devices.
During Google's earnings call yesterday, Page discussed Motorola and mentioned that he has seen some of the company's upcoming products, saying that he's "really excited to see the potential there." He discussed the problems with current hardware, such as short battery life, shattered screens, and phones breaking when users accidentally drop them.
Page notes that these things simply just shouldn't happen, which means that Motorola's upcoming devices could come with improvements to these three categories. We've heard a lot of rumors about a possible "X Phone," which is said to currently be in the works over at Motorola, and it's possible that the phone will come with a type of ruggedness unlike what we've seen before.
This means that the X Phone could be classified as a rugged smartphone, but it won't be bulky and thick like most rugged phones are. Instead, it could come with a toughened exterior along with an unbreakable type of glass for the display, as well as large battery similar to what's in the DROID RAZR MAXX HD. As far as when we might see a phone like this come to the public, it could be later this year in time for the holiday season, but we're not counting on that 100% just yet.