Google X Phone flagshipp tipped with Motorola in tow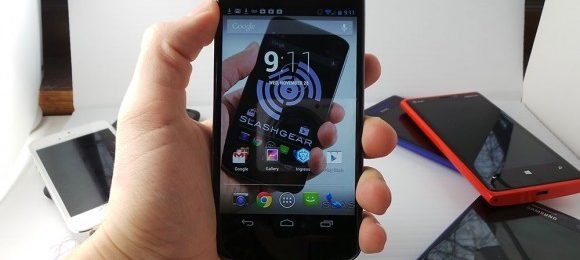 As Google continues it work with now-owned Motorola to bring about a more vanilla (read: Google-only Android) universe, it's become apparent this afternoon that they may be going full-tilt with a smartphone code-named "X Phone". This tip comes from the Wall Street Journal where they've got an internal leakster saying the marquee handset will be up and ready sooner than later. This development effort has been said to be underway already here in 2012 and will likely be up for action before the end of 2013.
This machine will be "more potent competition" for hero devices such as the iPhone, or so the sources familiar with the matter are saying Google and Motorola hope. Their efforts are "running into some obstacles", say these same sources, obstacles that relate to manufacturing and supply-chain management. This is of course well within the realm of real possibilities if indeed the X Phone does exist since Google has had only a select few bits of hardware manufactured for themselves in the recent past – growing pains, that is.
This release is said to be being run by former Google product manager Lior Ron who has apparently been asked to push camera and photo software first, with "color saturation and the ability to take panoramic shots" placed as important points. It's been tipped by these sources that Motorola will be working with technology acquired with Motorola's recent buy of the Viewdle group earlier this year.
For those of you following along with this story that are finding it slightly difficult to believe: you're not alone. If you do end up reading the full Wall Street Journal story past their paywall or in the full print magazine, you'll find yourself perusing a list of elements that are mostly picked from previous events and rumors that do not connect directly to the sources they have here near the end of 2012. In other words: take this all with a big grain of salt.
Google may eventually use Motorola to create a new Nexus device in the future – it wouldn't be out of the question for them to do so in 2013, not by a long shot. Google hasn't yet worked with Motorola to create a Nexus smartphone and since Samsung, HTC, and LG have now all had a shot, it only makes sense that Motorola would be next. Expect a Motorola Nexus device in 2013, it only makes common sense.