Inside the Motorola Mystery Package we were promised last week comes the Moto E. Our review unit, complete with a box that's massive. This box has some clever outer bits – a "Slide to Start" marking to implicate the package opening direction and a "Fragile" stamp that suggests this is BREAKING NEWS. Inside is a wild Motorola presentation center with sliding doors and an array of bumper covers to outfit the Moto E. A wooden USB stick with information on it about the device and a tag to get us in to the special showing.
Fancy little seats sit in front of a stage where we're able to "display" the Moto E if we do so choose. Super tiny President and Chief Operating Officer Rick Osterloh is here too!
Above you'll see our unboxing of this Keynote in a Box as well as a tiny presentation video – part of one – viewed as it was intended – in the box.
NOTE: This device comes with Android 5.0.2 Lollipop right out of the box.
Four different colorful bumpers are included for the Moto E along with a USB cord in white, as well. The phone comes with a white bumper, and both blue and red standard replacement bumpers are included. There's also a black bumper that's slightly more rubbery – this one fits around the edges a bit more than the others and has a plastic back cover as well – double protection.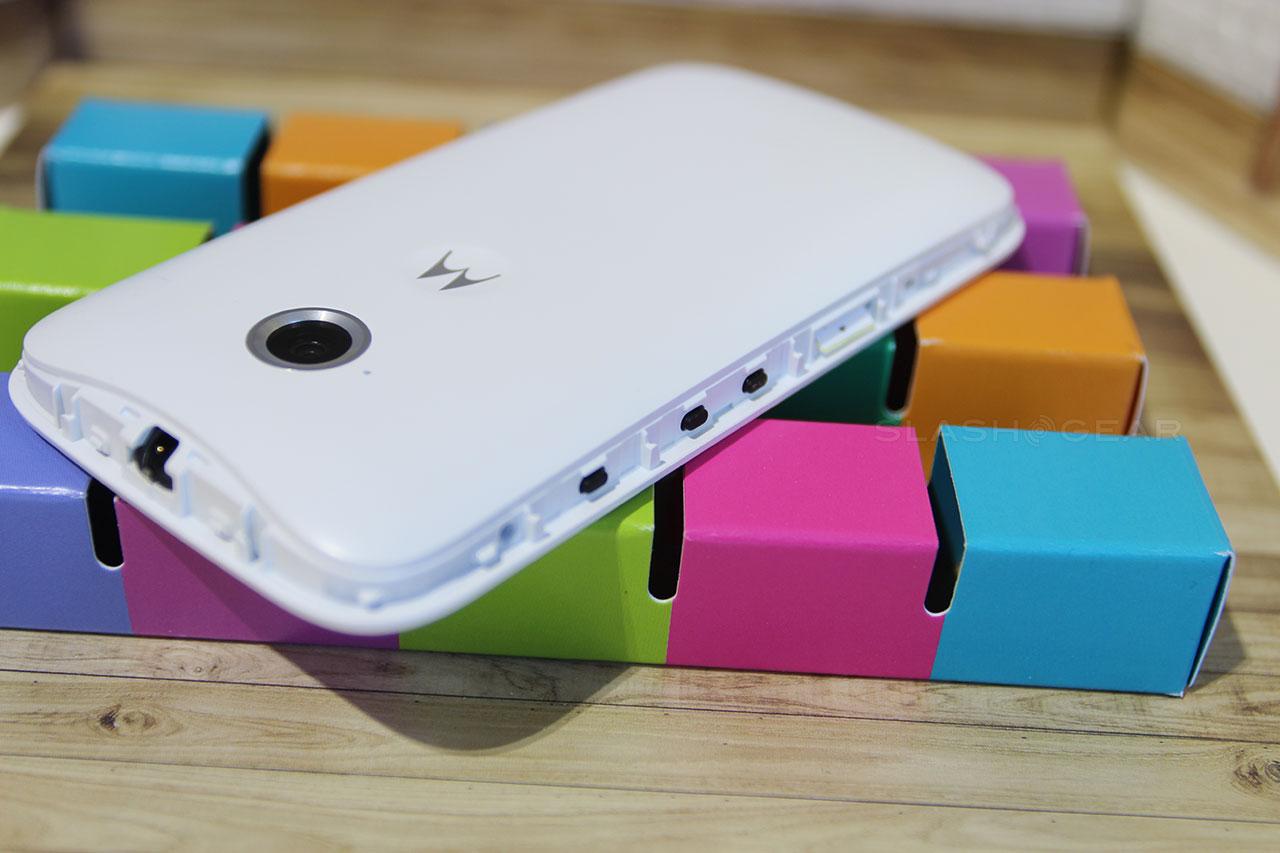 These bumpers come instead of a full replaceable back cover – this SOUNDS like a cop-out, but instead makes the entire setup feel more high-end. While the Moto G and last year's Moto E came with replaceable covers, the covers ended up cheapening the product ever-so-slightly. This solution is far more refined.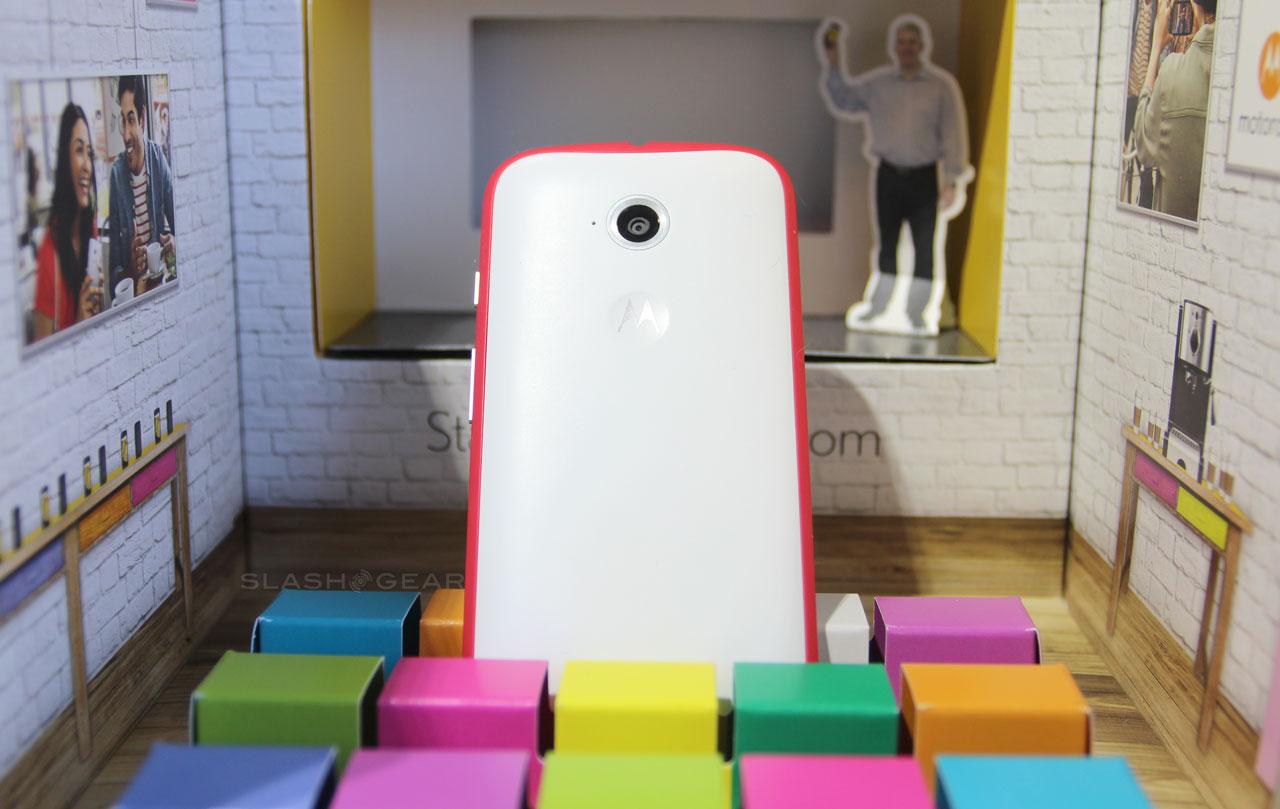 The Moto E itself is a handsome little device, working with a slightly evolved industrial design based on the Moto X, Moto G, and Moto E models of old.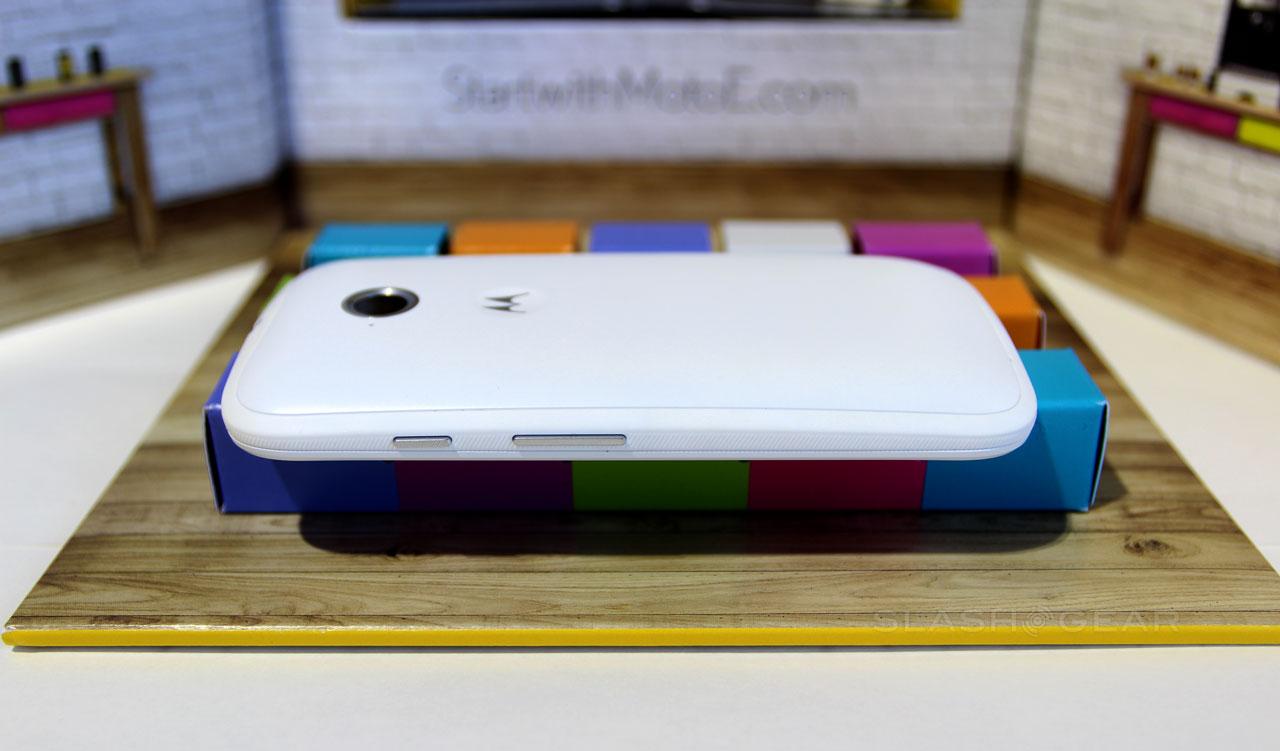 Have a peek at our full detail article on the Moto E 2015 from earlier today for more information. Also stick around as we give this smartphone the full rundown in our Moto E 2015 Review, coming soon!
See our 2014 Moto E Review too – it's very, VERY similar to this year's model, save the front-facing camera and the slightly more powerful processor. And the bumpers. And the display.