MOTO 360 details expand in image gush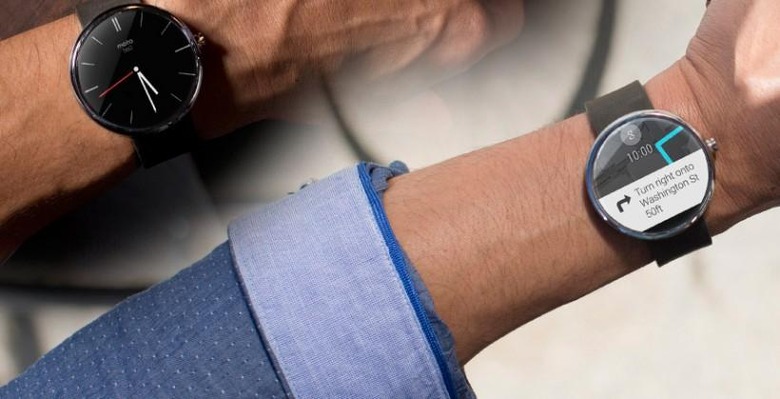 Diving a bit deeper into the Android Wear world from Motorola's perspective, the MOTO 360 is being shared from a few more angles this week. This device is the first smartwatch from Motorola in the Android Wear age, the company having previously delved into this ecosystem with devices like MOTOACTV all the way back in 2011. Here and now Motorola gets classy with a glass-fronted circular smartwatch that's not afraid to be understated.
This watch will be part of a fashion ecosystem as well as software. As Motorola reveals this week, the MOTO 360 watchband is replaceable. As the MOTO X is able to be customized with a variety of hardware parts through Moto Maker and the Moto G is customizable with easily replaceable backs, so too is the MOTO 360 customizable with bands.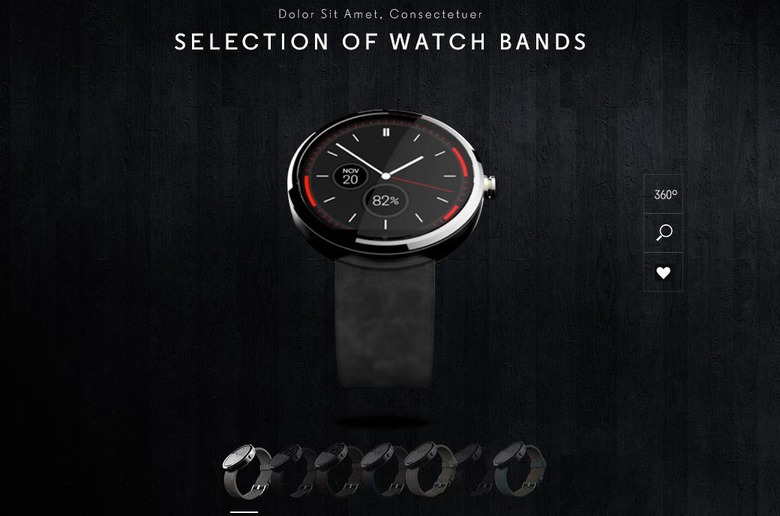 We'll expect to be able to order bands of a wide variety straight through Motorola, of course. Here we see Dolor Sit Amet, Consectetuer up for grabs while we're also seeing a variety of shades and makes. The watch's face is, of course, just as customizable as the software will allow.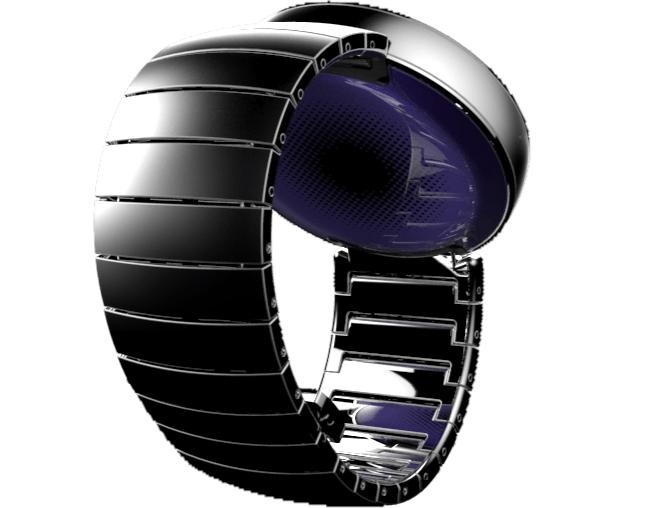 From the back you'll see that the MOTO 360 has a purple undercarriage. This back piece is likely made of a hard plastic and we'll expect each successive watch to carry its own unique shade. From the left side you'll find a single microphone hole. It's here that your voice will be picked up for use with voice commands of all sorts.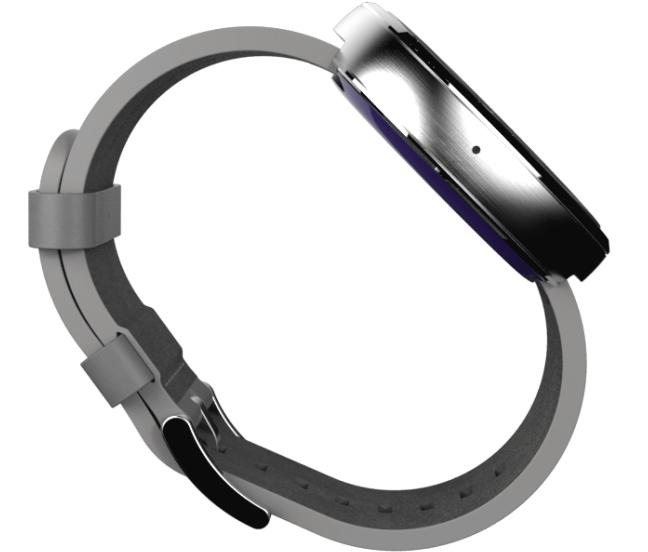 From this side you can also see the sleek nature of the smartwatch. Motorola is done with the slightly more bulky nature of the MOTOACTV, and it's apparent they're done with the more rugged plastic outer bits as well. This watch is made to look good.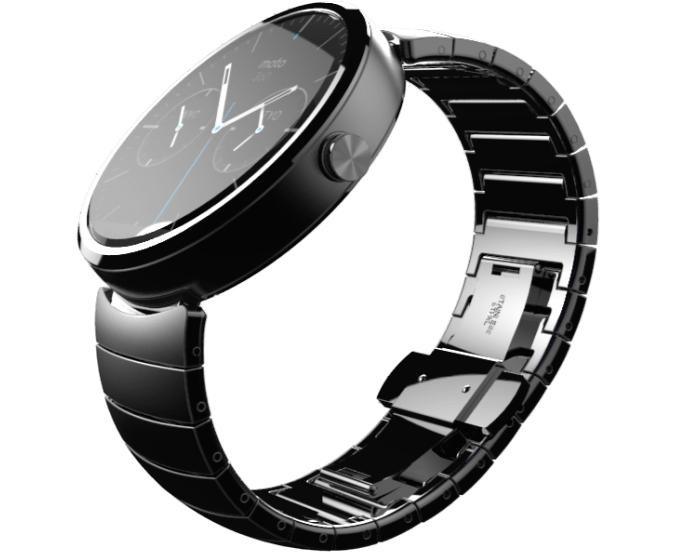 The opposite side of the microphone on the MOTO 360 shows a single physical button. It would also appear that you're able to twist this button as a watch would wind – odd, as this smartwatch also has a touchscreen.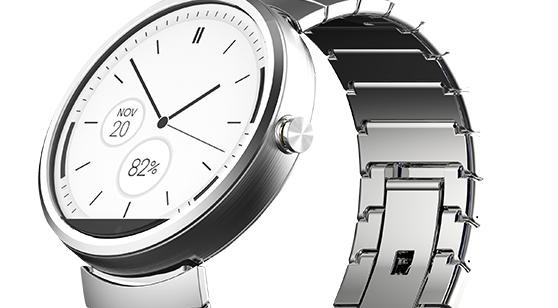 Finally there's a side of the software we've not seen before with a slightly different band around the back of the MOTO 360. This model shows a battery percentage on the click and also a slightly different hardware style.
Stay tuned as we continue to dive in on the Motorola MOTO 360 smartwatch as well as the Android Wear world of wearables. Have a jump in on SlashGear's Wearables Hub while you're at it.