Moto 360 2 details vs Samsung Gear A (before the fact)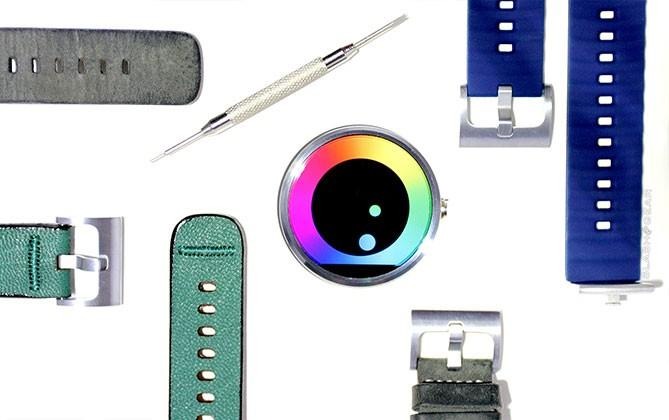 Motorola will be following up on their first wildly successful "round" smartwatch, Moto 360, with a smartwatch that is, indeed, truly round. The information we've been passed today mixed with the details leaked over the past few weeks create a smartwatch that's tweaked ever-so-slightly. This device, tentatively titled "Moto 360 2", will follow up on the original with a body and software that will not put its predecessor out to pasture. Instead, Motorola will present a device that sits nicely beside the Moto 360 to present a two-tier smartwatch release approach.
The information presented below is a conglomeration of data from leaks and anonymous contributions from insider sources. You can put these bits and pieces of information together yourself (most of them, anyway), through our Moto 360 tag portal.
Motorola Moto 360 2 (or 720) round-faced smartwatch
Display: 1.56-inch 360 x 360 pixel LCD
Processor: 1.2 GHz Qualcomm Snapdragon 400-series 8026 2x SoC, 450 MHz Adreno-450 MHz GPU
RAM: 512 MB
Storage: 4GB
Battery: 400 mAh
Connectivity: Wi-Fi 802.11 b/g/n, Bluetooth 4.0
Sensors: Gyroscope, Barometer, Heart Rate sensor, Accelerometer
Now see how that compares to Samsung's next smartwatch, the round-faced Gear A, as updated this morning:
Samsung Gear A round-faced smartwatch
Display: 1.56-inch 360 x 360 pixel Super AMOLED
Processor: 1.2 GHz Samsung Exynos 3472 2x SoC, 450 MHz Mali-400 MP4 GPU
RAM: 768 MB
Storage: 4GB
Battery: 250 mAh
Connectivity: 3G, Call support, Wi-Fi 802.11 b/g/n (2 versions), Bluetooth 4.1
Sensors: Gyroscope, Barometer, Heart Rate sensor, Accelerometer
The next Moto smartwatch isn't significantly different in size. The display on the second Moto smartwatch is the same plus a bit extra because it's a real circle now, not blocked off at the bottom like the Moto 360. This display will be sharper, too, owing to new panels appearing with slightly more pixels in the same amount of space.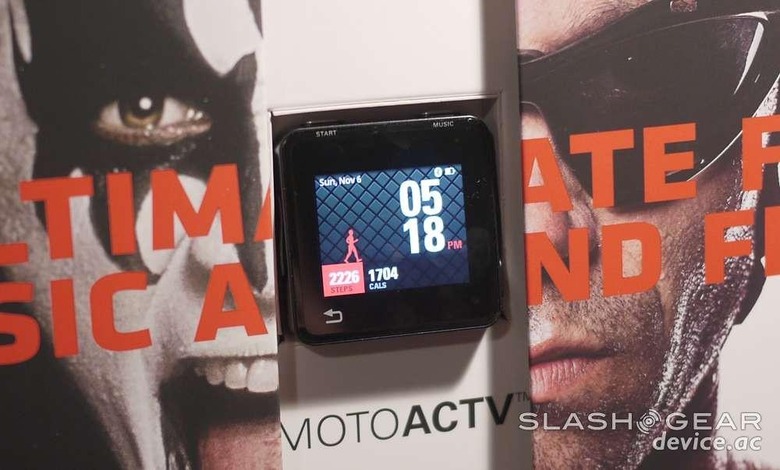 While it might seem odd that Motorola would go with the same processor that devices like the LG G Watch used at launch last year, Motorola previously used the TI OMAP3630, a Texas Instruments processor. This TI processor was the same unit they used in the Motorola MOTOACTV from all the way back in 2011.
If they could create an awesome smartwatch with the Moto 360 using a four-year-old processor, imagine what they could do with a new one!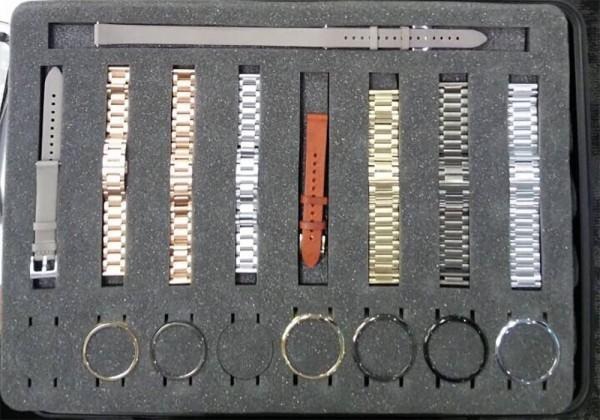 The images you're seeing above and below were captured by an insider and shared via Weibo a few weeks ago- see our original post for more information. Here you'll see some additional color variations and classic stylings in testing of the second-generation watch.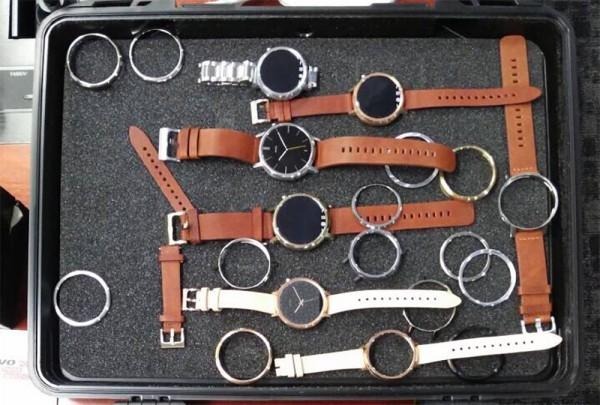 Finally you'll see the latter half of the invitation presented by Motorola earlier this morning.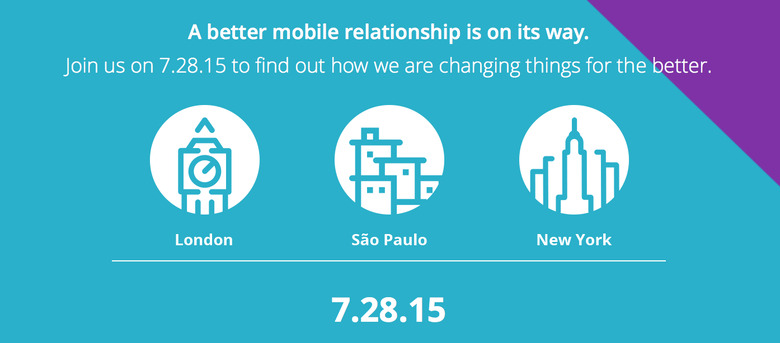 This event will also likely be the unveiling of the next Moto G. Stick around our Motorola tag portal for more as these mysteries are unraveled.