Motorola teases July 28 announcement, new Moto inbound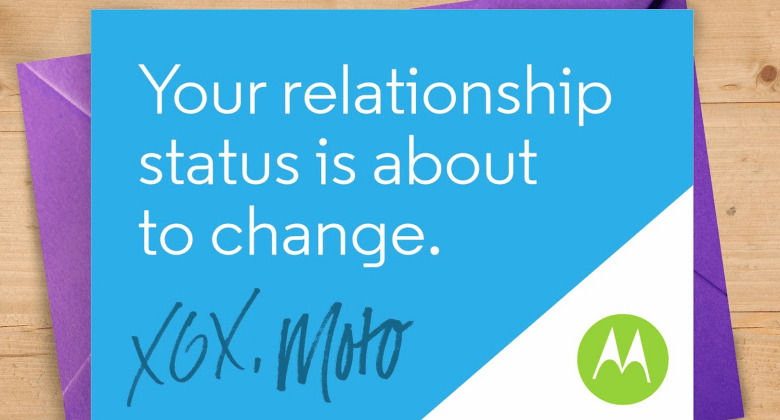 Motorola has just sent out press invites to a July 28th event that promises to "change our relationship status." Other than the coy message, there's few details about what will be announced, except for that events will be held in both New York City and London. Seeing as how the last 48 hours alone have seen leaks of both the new Moto G and Moto X, it seems likely we'll be hearing about a new phone.
Earlier today we saw a set of new images of the purported third generation Moto G hit the web, showcasing the device's chassis and boot-up screens. As for the Moto X, we've seen a leaked image of the back of the phone, also in its third generation.
The announcement page for the invite features the following text:
We're in a relationship with our phone.

We feel lost without it. We trust them with our most personal questions, photos, stories and secrets. They never leave our side. But shouldn't all that care and devotion you show be returned?

A better mobile relationship is on its way.
Maybe we've got it wrong and it isn't a new phone, but a new wearable? After all, smartwatches are supposed to serve as the new bridge between us and our devices, so maybe that the "relationship" that's going to change?
Either way, Motorola says they will be livestreaming the event at 9:00 AM ET, so we'll be sure to bring you all the details once we know more on the 28th.