More iPod nano 6th-gen accessories leak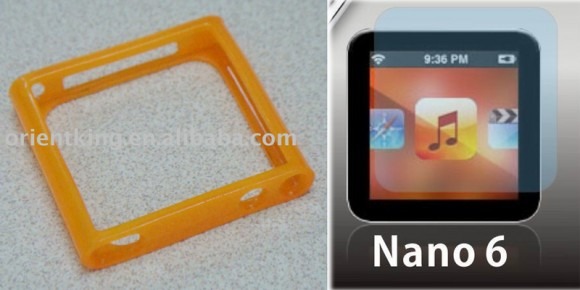 Apple's iPod event is almost upon us – make sure to join us at 10am PST on Wednesday September 1st for the traditional SlashGear liveblog at http://live.slashgear.com/ – but the leaks keep on coming to tease what might make its debut at the show.  Ali Baba's listings have turned up another batch of supposed sixth-generation iPod nano cases, complete with cut-outs for the usual dock connector, 3.5mm headphone socket, and what looks to be space for the new square display.
They've also got a screen protector for that display, pictured with a mock-up of the iPod nano itself.  We doubt that's an actual Apple-produced screenshot, however; surfing with Safari on a tiny, 1.7-inch display doesn't seem much fun, and there's still no word on exactly how it will be controlled.
[via Gizmodo]