Apple iPod Touch 4th Gen Could See New Flat Back, iPod Nano Getting a Touchscreen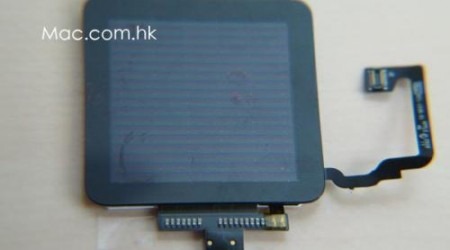 The closer we get to September 1st, the more the rumor mill regarding the upcoming devices from Apple will pick up. It's the same every time. That doesn't make it any less exciting, though. After seeing some cases pop up on a Chinese vendor's website, it seems that some new sources are coming forward, and enlightening us on what the new fourth-generation and sixth-generation iPod Touch and iPod Nano are going to look like.
The iPod Touch will apparently feature a more flat back, which will highlight the overall flat surface and the curved edges. What's more, is the new iPod Touch won't take the same back as the iPhone 4. Meaning, it won't be an all glass surface. Instead, it could be something akin aluminum or stainless steel. The The ruling is still out on this one, as this is anyone's guess. But having an aluminum-backed iPod Touch may make sense for Apple. As for the back of the device, it will apparently have a camera, but there is some argument about there being an LED flash, or another microphone for capturing better audio while shooting video. There's certainly a mighty big difference between a hole for a microphone and that of an LED flash, so this has us more confused than anything else.
As for that little iPod Nano/iWatch contraption we saw make its face known a few weeks back? According to the sources, that is indeed the new iPod Nano, and not the Shuffle. It will feature an all touchscreen face, just as we saw in those images (pictured above). And, if we compare them to the cases we saw yesterday, that makes perfect sense. With September 1st just under a week away, the excitement continues to build, but we don't have long until Steve Jobs finally unveils the new projects.
[via Boy Genius Report]