Mophie Juice Pack expansion brings iPad power to your pocket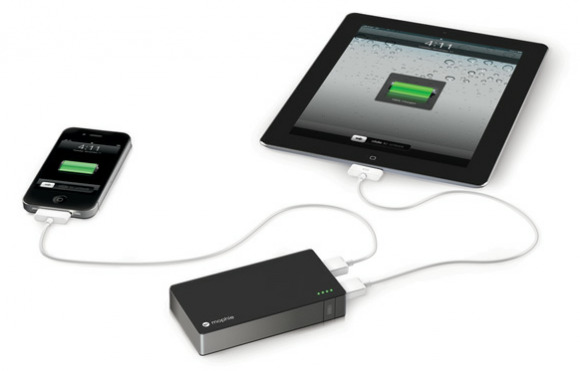 It's time for a couple additions to the Mophie world of universal chargers, this time with two new blocks of power for its Juice Pack Universal Line with the powerstation duo and powerstation mini. These devices are able to work with all USB-powered devices, this including Android, iPhone, iPad, and essentially any other tablet or smartphone you can think of. These lovely new battery packs bring on 2500mAh and 6000mAh to the world of mobile devices and have multiple ports for simultaneous charging on the go!
The two devices being announced here will go into direct competition with the myCharge lineup we saw at CTIA 2012, here with Mophie bringing on the power in a slimmed-down black-only set of charging solutions. The Mophie Juice Pack Powerstation Mini is made to bring on approximately 150 percent of your smartphone's battery life and has a lovely 1.0 amp high-output battery for "ultra-fast" charging – we'll see about that soon!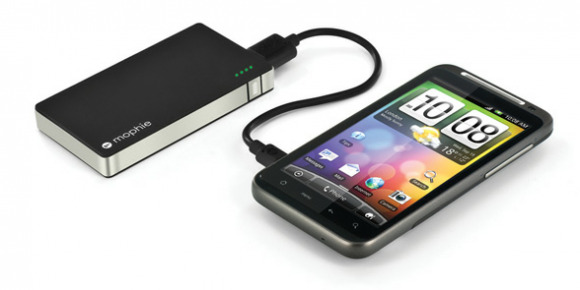 The Powerstation Duo is the larger of the two devices and has dual-USB outputs, this allowing you simultaneous charging of two devices at once. Ross Howe, vice president of marketing at Mophie, spoke up this week about this chargers:
"Our original powerstation has been incredibly successful due to its ability to charge virtually any portable device with a USB output, and we've been working aggressively to offer a wider range of solutions for those carrying USB-enabled devices. The duo and mini deliver a huge amount of power and round out our juice pack universal line of external portable power solutions to keep consumers charged up when they need it most."- Howe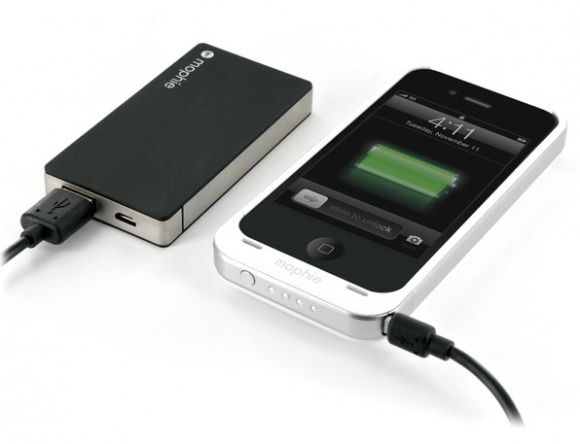 See other accessories such as the iPhone case/power converter you see above at Mophie.com
The Powerstation Duo will cost you $99.99 and is capable of switching between 500mAh, 1A and 2.1A charge – its dual-USB ports will also allow you to charge both a smartphone and a tablet at the same time. The Powerstation Mini will cost you $59.95 and is also the slimmer of the two, both of these devices available immediately if not soon. Check them both out at Mophie's online archive and expect them at your favorite retailer relatively imminently!