Mophie Juice Pack Air for iPhone 7 hands-on: A battery case must-have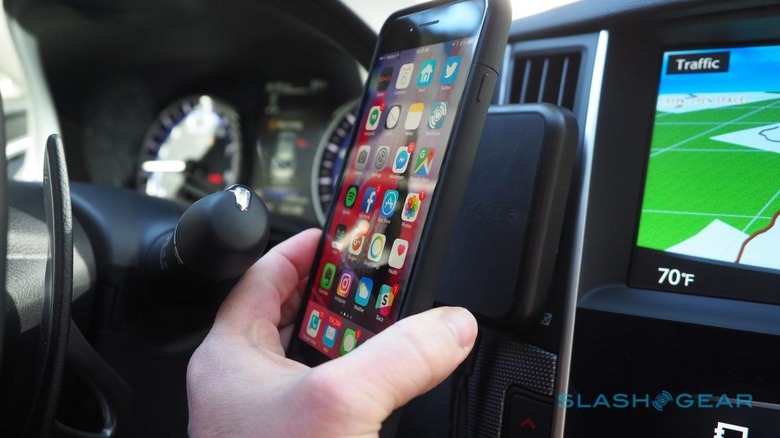 If you'd asked me to predict what I'd miss most about the iPhone 6s when I switched to the iPhone 7 Plus, I probably wouldn't have said wireless battery charging and magnetic mounting. Turns out, though, those were just the two features – supplied, naturally, by Mophie's Juice Pack Air cases and companion mounts, since Apple is yet to embrace this wireless charging world – that have been most frustrating about the latest iPhones. Happily, then, Mophie has delivered its new battery cases today.
The concept is the same as the Juice Pack Air for iPhone 6s I reviewed back in July. The cases themselves are made of dense, soft-touch black plastic – there'll be other color options too, like rose gold, gold, navy, and (RED) – with pass-through buttons for power and volume, and a notch cut out for the ringer switch. Pull off the top section and the iPhone 7 slides down, hooking up to a Lightning plug at the bottom.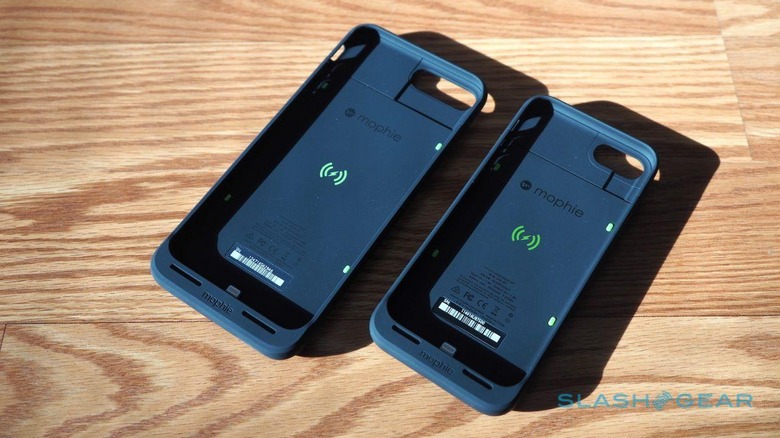 Pass-through holes promise to pipe sounds from the speakers out to the front of the case. Unlike the older version, of course, you don't get a cut-out for the headphones jack, as Apple mustered its "courage" and removed that. Instead, all you find on the bottom edge is a microUSB port which charges both iPhone and the Juice Pack Air's internal battery. That's 2,525 mAh in the iPhone 7 case, and 2,420mAh in the iPhone 7 Plus case.
Mophie's decision not to eschew Lightning does make listening to music a wireless-only affair. Since you don't have Apple's port you can't use the company's Lightning EarPods that come in the box with the iPhone 7. I'd have loved to have seen a pass-through 3.5mm jack breaking the legacy analog connector out from the phone's connector, but presumably that would've added too much bulk to the case.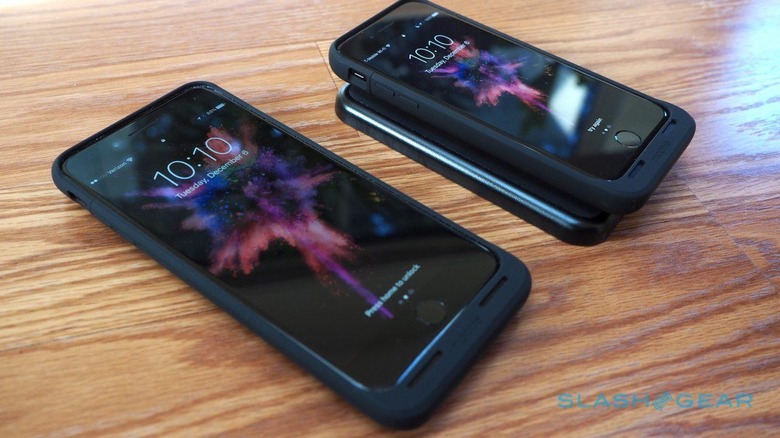 Still, the ability to now charge the iPhone 7 and iPhone 7 Plus via wireless charging makes up for it, in my wireless-headphone-equipped case anyway. Mophie calls it Charge Force, combined support for Qi and Powermat, the two most prevalent standards. It means you can drop your Juice Pack Air-clad iPhone 7 Plus onto the in-table charging disc in Starbucks and have it recharge wire- and dongle-free.
It also means you can use pretty much any wireless charging pad with the system, though Mophie does sell its own. I'm a fan of the company's in-car mount, which takes advantage not only of Qi but of the magnetic pad in the back of the Juice Pack Air to keep the iPhone in place. Clipped to a dashboard vent, it's a handy way of making sure your media, navigation, or anything else is at eye-level.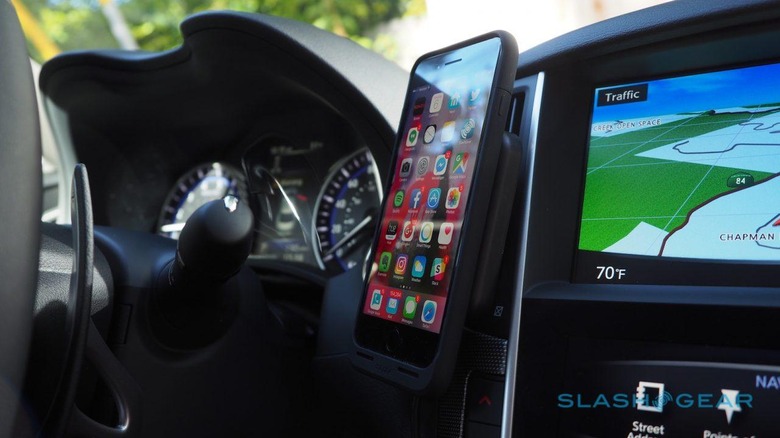 Mophie claims 27 hours of total battery life from the iPhone 7 Juice Pack Air, or up to 33 hours from the iPhone 7 Plus version. That's including the phones' own batteries, mind. You can check case charge with the four-LED power gage on the back; the button next to it, when held down, toggles charging on and off.
It's too early for me to say whether those numbers are accurate, but I'm expecting what I found to be the case with the old Juice Pack Air to hold true. There, since topping up the battery was made so straightforward courtesy of the wireless charging, I found I easily made it through the day with power to spare because it became second-nature to drop my phone on a pad.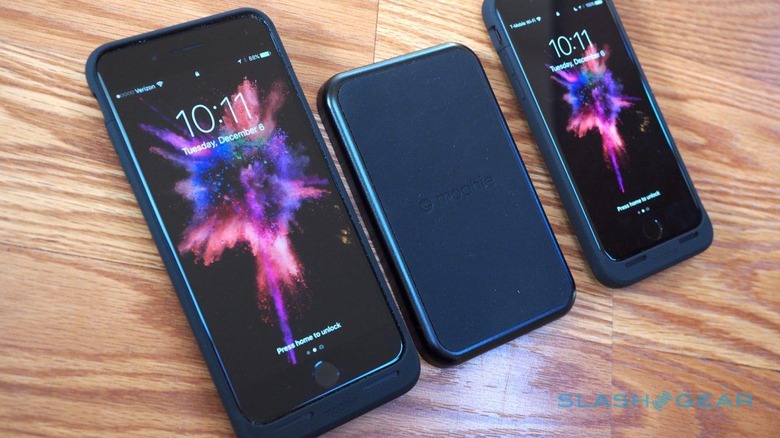 Mophie's Juice Pack Air for iPhone 7 and iPhone 7 Plus are available now. They're both priced at $99.95, while the company's in-car dash mount and charging pad is $59.95. There's also a $59.95 desk mount, and the recently-announced Powerstation Charge Force external battery with wireless charging, which is $99.95.