Mobinnova élan smartbook software demo [Video]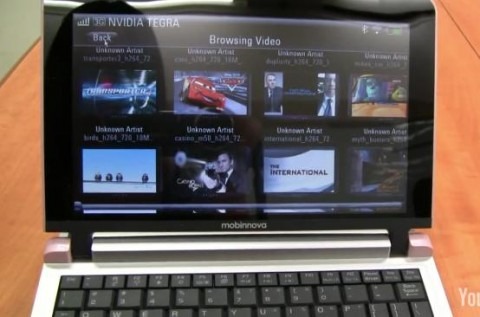 After yesterday's hardware demo we were promised a video of the Mobinnova élan Smartbook's software, and here it is.  One of the most interesting devices to be debuted at Computex, the élan is based on NVIDIA's Tegra chipset and can play six hours of 1080p video on a single charge.
Video after the cut
The UI on show in the video is of NVIDIA's own development, and is – according to NetbookNews – unlikely to ship on the production élan.  Instead, it's being supplied to NVIDIA's partners and they're making their own changes as necessary. 
We're still not entirely sure as to when the Mobinnova élan will begin shipping, though NVIDIA have been talking about at least one hardware release by the end of 2009.  That device – model unconfirmed – is expected to be priced at around $244 and launch on Black Friday.