Mobinnova élan Tegra Smartbook gets video demo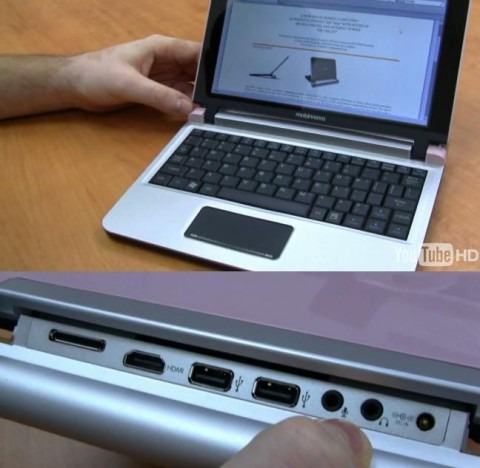 We've been quietly crushing on the Mobinnova élan Smartbook since its Computex debut, and this preview video from NetbookNews does little to dissuade that feeling.  Based on NVIDIA's Tegra chipset, the promise is both high-definition support and up to 24hrs of audio playback from the super-frugal platform.
Video overview after the cut
The élan has an 8.9-inch display and a distinctly nifty hinged port panel on the back, which should do a decent job of keeping dust and other things out of the sockets.  It weighs 1.84lbs and has integrated WiFi and 3G connectivity, plus it's fanless.
We're promised a second video with a walkthrough of the élan's software soon, but we already know it has a custom 3D GUI and support for Office documents, YouTube and Hulu video.  More on the hardware specs of the Mobinnova machine here; we're not entirely sure of when it will arrive, but it could be the tipped model expected at $244 on Black Friday.