Mobile World Congress 2020 cancelled: Coronavirus halts global tech conference [UPDATE]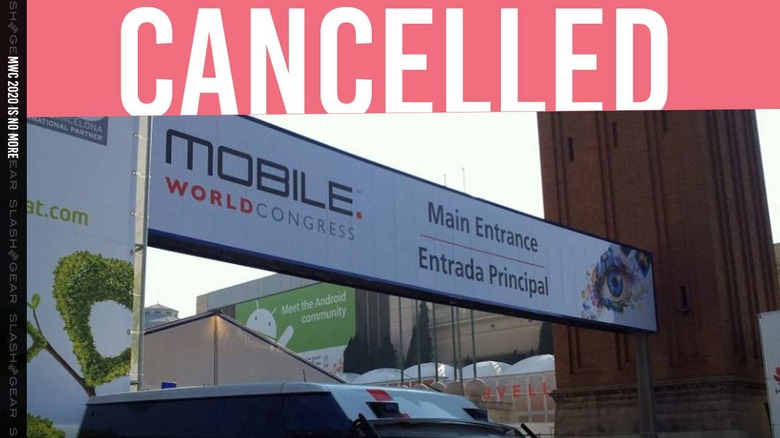 After a wide array of cancellations of attendance from major companies for the worldwide tech conference, Mobile World Congress 2020 was cancelled outright. This was announced by the GSMA just says after a large announcement of enhanced measures made for the safety of all involved by companies still attending. "The GSMA knows that the Coronavirus has created disruption, in particular for exhibitors and attendees from around the world, including the 5-6,000 (5-6%) who have historically attended from China," wrote a GSMA representative. "Our sympathy goes to all those affected."
UPDATE: The Mobile World Congress official statement on the subject read as follows: "With due regard to the safe and healthy environment in Barcelona and the host country today, the GSMA has cancelled MWC Barcelona 2020 because the global concern regarding the coronavirus outbreak, travel concern and other circumstances, make it impossible for the GSMA to hold the event."
"The Host City Parties respect and understand this decision," said the statement today. "The GSMA and the Host City Parties will continue to be working in unison and supporting each other for MWC Barcelona 2021 and future editions. Our sympathies at this time are with those affected in China, and all around the world." The original article continues below:
An article on the Financial Times earlier today suggested that Mobile World Congress was "on the brink" after multiple major withdrawals from big brands. At 12:30 PM Central Time on February 12, 2020, Financial Times news editor Daniel Thomas tipped that Mobile World Congress was cancelled entirely.
According to Bloomberg, the GSMA CEO John Hoffman suggested that the event was made "impossible" due to the coronavirus outbreak. This was announced at 12:37PM Central Time. Their tip suggested that Hoffman's statement was made in an email on the outbreak.
On February 10, Sony, TCL, and Amazon pulled out of the conference. That day, the GSMA insisted that the show will go on as planned. On February 8, NVIDIA removed themselves from the equation. On the 7th of February, Ericsson announced they'd be skipping the conference.
Back on the 4th of February, it was announced that LG and ZTE would not be attending. The full list of companies that announced they would not attend the conference are as follows:
• Amazon
• Ericsson
• HMD Global
• Intel
• LG
• NTT Docomo
• NVIDIA
• Sony
• TCL
• Vivo
• ZTE
We're expecting that this final announcement from MWC 2020 will make clear the situation for the rest of the companies that'd previously announced events. Stay tuned as we find out when these companies will reveal their next-generation devices instead!