Mike's Surprise VR Proposal: Cardboard Cuteness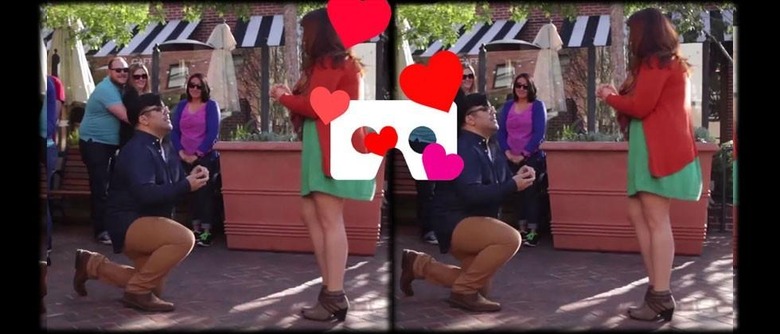 Mike Rios had a really good idea. It involved a Google Cardboard virtual reality headset, a Moto 360 smartwatch, and his then-girlfriend Maggie. He wanted to ask her to marry him, and he wanted to do it in as special – and unexpected – a way as possible. To do this, he needed to transport Maggie to a virtual realm, one where her friends and family – and a mariachi band – were able to help make this marriage proposal with a truly next-level set of plans and execution.
The first step was heading to a park with Maggie. This park was the location of one of the first places the couple hung out together. He asked her then – five years previous – if she would marry him. As a joke, of course, as they'd only just then met.
Once they arrived, Mike presented Maggie with a box. The box you see here – with a pair of headphones and a Google Cardboard VR headset inside.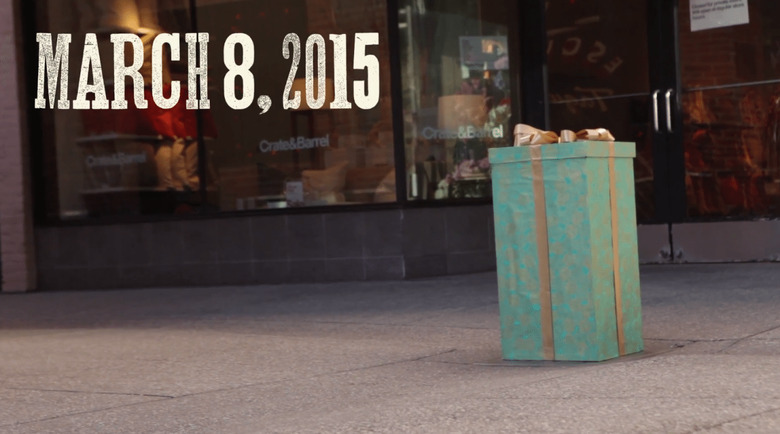 Meanwhile – as Maggie is exploring the space with the sounds and sights of the environment Mike has prepared for her – Maggie's father arrives. Maggie at first is shocked at the physical presence of her father in the same place as she's standing in the virtual world – but such is the shocking transfer between augmented and real reality.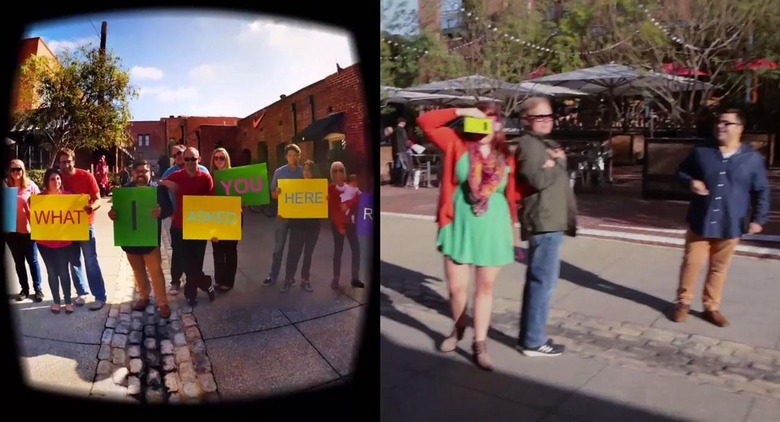 Another piece of this puzzle included collecting Maggie (and Mike's) friends and family. Having them stand in a park with signs that, mixed up, showed several combinations of the words:
"Do you remember what I asked you here five years ago?"
This is what Maggie saw in virtual reality – her friends and family standing in the park that she was now walking through. This park – aside from Mike and her father – she assumed was empty.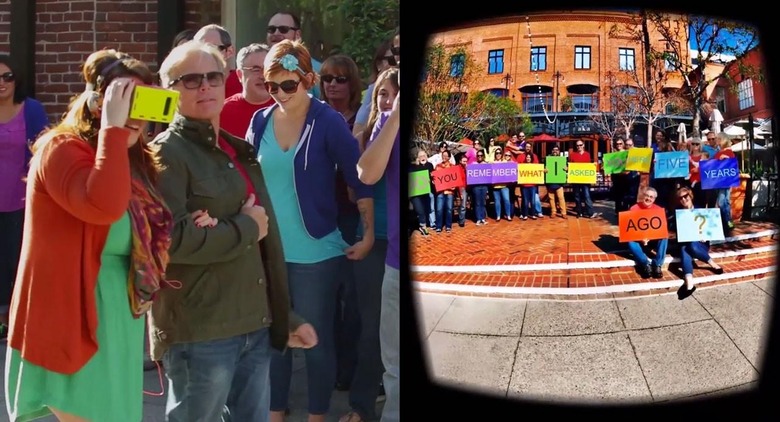 Mike successfully bridges the gap between virtual and physical. On his portfolio site (he's a freelance multimedia designer*), he displays a perfect quote for this situation.
*Fun fact: Maggie is also a graphic designer with a similarly impressive portfolio – imagine that!
"The more we're in a technological time, the more we're hungry for the human touch." – Keith Haring
If Mike had just left the experience to the virtual realm – if he'd asked Maggie to marry him in virtual reality – the experience could very well have left their then-disconnected minds and bodies hollow.
But he didn't.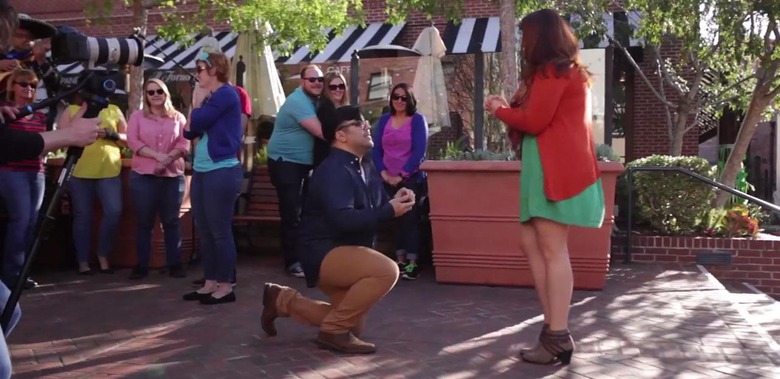 He incorporated a very real transition from virtual and augmented reality to a physical experience. The figures he displayed in the virtual plane gathered in the place they were virtually, and the sounds Maggie heard on the virtual plane were transmitted with a real band.
Maggie and Mike's friends and family danced, and Mike asked Maggie to marry him, and she said yes.
Above you'll see the full experience: "Mike's Surprise VR Proposal!" Expect to have this shared with you more than a couple times in the next few days.
We had a chat with Mike about his proposal to Maggie to see what he used to make this project a reality.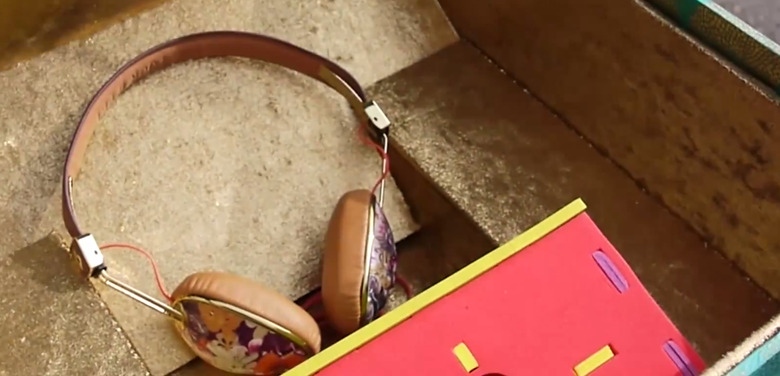 Mike used the EVA Version VR Kit with NFC from I Am Cardboard, a pair of headphones from Skullcandy, and a Spring Tripod Mount from Square Jellyfish to capture photospheres with his Nexus 5.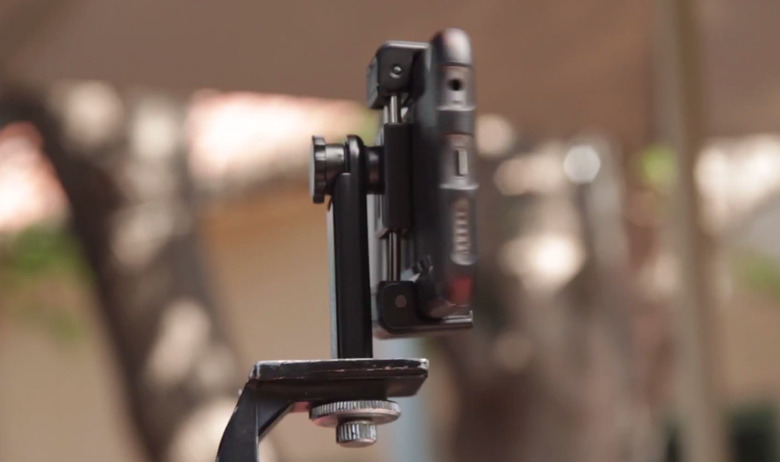 He also used a Moto 360.
"I used the [Moto] 360 to wirelessly send music to the headphones she was wearing, as such the only app I used was [Google Cardboard]." More specifically – the Photosphere experience inside the standard Google Cardboard app.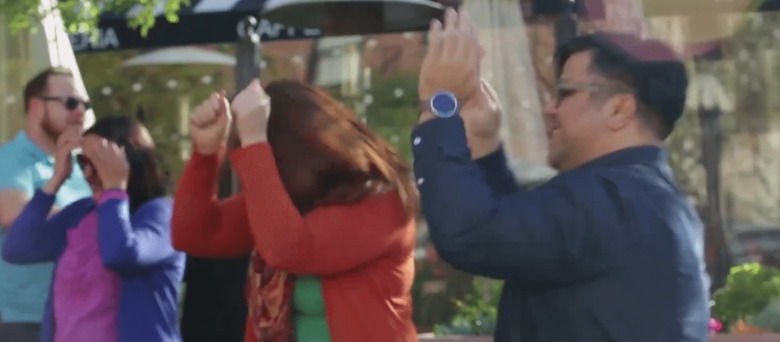 The Moto 360 works with internal storage and the ability to send audio to devices via Bluetooth. With this combination of elements, Mike created a truly unique experience for Maggie.
While we suggested that this experience might be likened to augmented reality, Mike said he considers it "Purely virtual, as she was unable to view her surroundings."
"In a way I tried to play with her expectations, and created a reality inside a reality..."
Mike spoke with various companies about creating this project before he took to the streets. One of those companies was Google.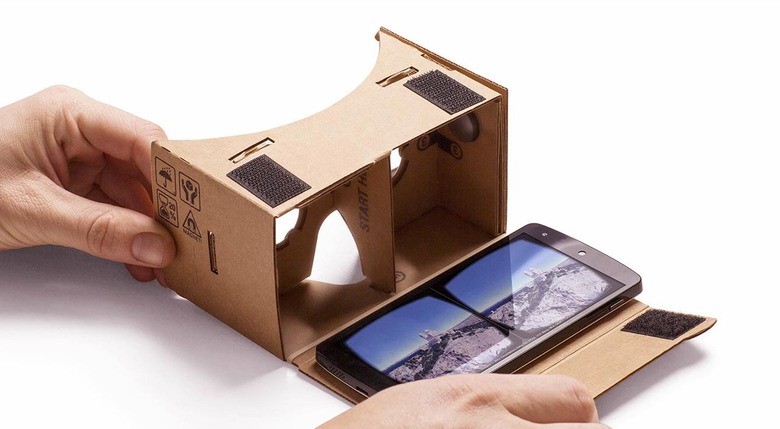 "Early on when talking to Google," said Mike, "they asked me if I was going to create an app to harness it. I was like 'nah, man this is just a new toy that I need to experiment with to find out what I can do first."
"As a designer, I think I liken it to the advent of the still camera."
"We're barely scratching the surface. Like zeotropes, stopmotion film, and motion pictures this tech and it potential future uses can only grow."
"I love new technology like that that challenges designers to simultaneously push and find the boundaries of the tech!"
Stay tuned as Google Cardboard continues to inspire creative people around the world. See more in our Virtual Reality tag portal right now!