Microsoft Talks Xbox LIVE On Windows 8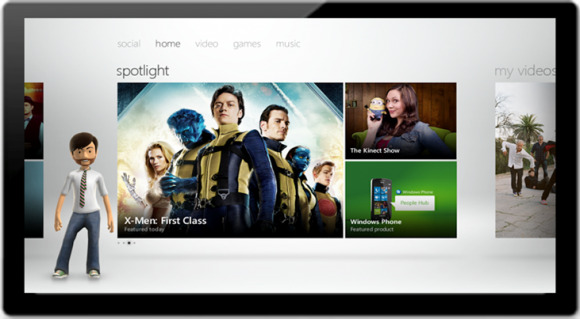 Microsoft has been talking more about its plans to integrate Xbox LIVE into Windows 8, pulling together its PC and gaming divisions as well as streaming entertainment. Spokesperson Major Nelson confirmed to developers at BUILD this week that they would be able to create Windows 8 specific titles that hook into the same Xbox LIVE systems as their Xbox 360 counterparts.
Microsoft had announced that Xbox LIVE would be a part of Windows 8 back in June, with VP of global marketing Mike Delman describing it as "the service where you get your entertainment." LIVE would become a "pervasive media service" across not only Xbox and Windows 8, but on Windows Phone too.
"Xbox LIVE brings your games, music, movies, and TV shows to your favorite Microsoft and Windows devices" Major Nelson suggests, saying that the integration "is part of our vision to bring you all the entertainment you want, shared with the people you care about, made easy." Exactly how developers will do that is unclear at present, though we do know that the LIVE dashboard shown in Microsoft's Windows 8 tablet mockup above will also be transitioning to Xbox 360 come October.
Meanwhile, Microsoft is readying Fast Async, a system which will support three-screen gaming through Xbox LIVE. That should eventually allow play between phones, Xbox 360 consoles and Windows PCs.