Microsoft tablet a Windows RT plea for standardization tip sources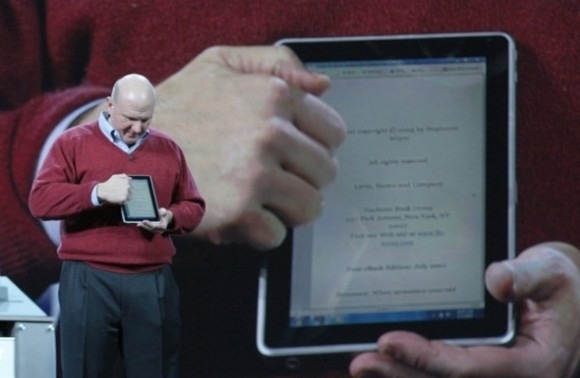 Microsoft's mysterious event later today, at which a new, homegrown tablet is expected, could instead see a more generic slate revealed that the company hopes will act as a template for future Windows models. The device is likely to be a Windows RT white-box design, supply chain sources tell DigiTimes, intended to give manufacturers a starting point for pushing out their own iPad rivals.
Such a model would avoid Microsoft directly competing with its own hardware partners, something the company has historically proved reluctant to do. Instead, it would "promote standardization" in a similar manner to that achieved by Google's Nexus-branded devices, only without actually setting up Microsoft as another player in the hardware marketplace.
Although to say DigiTimes has a mixed track-record in rumor accuracy is an understatement, the company's sources at Asia-based OEMs and ODMs tend to be more solid than, say, its speculation on Apple product direction.
Exactly who has partnered with Microsoft to work on the white-box design is unclear, though previous leaks suggested that the software firm had selected three manufacturers and three ARM chipset companies to work together. Samsung, Toshiba and Lenovo were said to be working with Qualcomm, Texas Instruments and NVIDIA on hardware to directly challenge the iPad in the consumer tablet space.
Meanwhile, other rumors suggest Microsoft is in fact planning a Windows RT tablet collaboration with Barnes & Noble, with the device expected to focus on ereading, multimedia consumption and Xbox LIVE integration. We'll know for sure what Microsoft is cooking up in a few hours time, so check back later today when SlashGear will be bringing you all the news from the company's LA event.