Microsoft MagSafe rival packs power and data tips patent application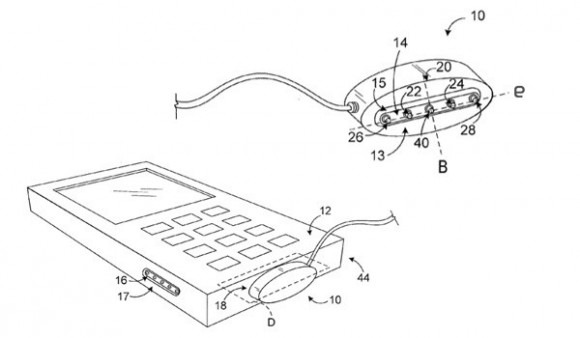 Microsoft is apparently readying a challenge to Apple's MagSafe connector, filing a patent application for a magnetically-clinging connector with both power and data links for mobile devices. According to the freshly-filed application, Microsoft envisages "a mechanically simple and aesthetically pleasing mechanism for delivering power and/or data to and/or from an electronic device" with a "substantially smooth surface" pleasing in both aesthetic and engineering terms left on the gadget itself.
"A power and data connector includes a symmetrical planar connection surface, a pair of symmetrical power interfaces, and one or more magnetic attractors" Microsoft's patent application description reads. "The planar connection surface is at a terminal end of a tapered extension that protrudes from a lip surface of the power and data connector."
Microsoft apparently expects to use some sort of optical link – perhaps along the line of Intel's Thunderbolt - for the data connection. More than one port could be included on the same device, with the potential for different power/data links to be active simultaneously.
Exactly how Apple will feel about this particular application remains to be seen. It's worth noting that it's similar – to our laymans' eyes – to an optical MagSafe data connection patent application Apple itself submitted back in 2010; it too delivered both electrical juice and an optical data hook-up via a single, magnetically-attached port.
Apple has proved ready and willing to call in the lawyers if its MagSafe technology is infringed. The company sued accessory manufacturer HyperMac – later renamed HyperJuice – after it unofficially used the MagSafe connector for a range of external battery packs, forcing it to pull them from the market.
[via Engadget]