HyperMac Rebranding To HyperJuice Over Apple Legal Issues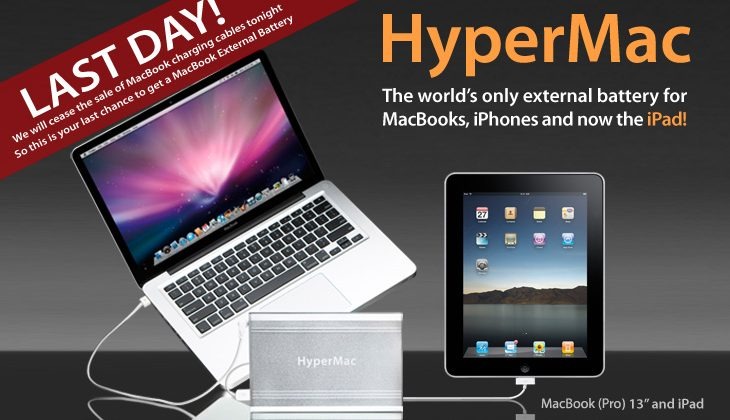 Powerpack manufacturer HyperMac has announced it is changing its name to HyperJuice, as another in the company's legal workarounds after Apple complaints over its external batteries and business practices.  The company confirmed last month that it would be ceasing sales of its HyperMac Mac charging cables at midnight Pacific time today, after Apple took issue with the use of its proprietary MagSafe and iPod dock connectors.
The name change, meanwhile, will be phased in over the coming weeks, in a move described by HyperMac as part of "ongoing comprehensive licensing negotiations."  It's unclear what other steps the company is being forced to take in order to comply with Apple's lawyers.
If you want a battery, meanwhile, now's the time to jump.  They're priced from $199.95 to $499.95, while the cables alone are $99.95.
[Thanks Daniel!]