Microsoft isn't giving up on ridiculously cheap Nokias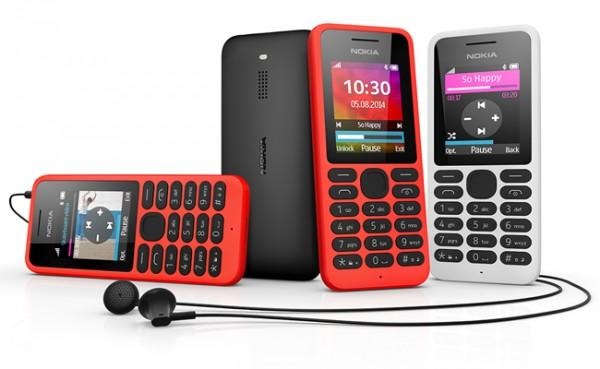 Microsoft may have decimated its Nokia Devices division, but it's not letting go of the budget end of the range entirely, revealing a new ultra-low-cost model targeting emerging markets. The new Nokia 130 is just €19 ($25) SIM-free and unlocked, though unsurprisingly you miss out on more than a few features to hit that price – including Microsoft's cloud.
That's because the Nokia 130 lacks a data connection entirely, focusing solely on voice and text services.
The phone runs Series 30+ on a 1.8 QQVGA – i.e. 160 x 120 – color display, and has Bluetooth 3.0 as well as Nokia's SLAM photo sharing system which mimics NFC for short-range transfers. There's USB 2.0 and a microSD card slot that'll handle up to 32GB cards.
Otherwise there's a headphone jack and a 1,020 mAh battery good for up to 36 days of standby or 13 hours of 2G talktime from the single-SIM model. A dual-SIM version will have up to 26 days of standby.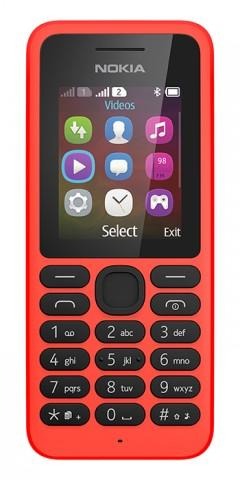 Microsoft insists the Nokia 130 isn't diluting its Windows Phone focus, arguing that there's still a huge audience looking for a first device but who doesn't want to give up on distinctive colors and styles. That's a segment which for a time played a large share in keeping Nokia afloat, while it transitioned from Symbian to Windows Phone.
Nonetheless, that market has also become more competitive thanks to cheap entry-level smartphones from white-box brands as well as ZTE, Huawei, and others, and even prior to the Microsoft acquisition, Nokia had seen its share in emerging markets drop.
According to a leaked Microsoft memo, the strategy now is to trim out many of the lower-priced models – including changing devices Nokia created to run its own Nokia X platform into Windows Phone – and focus on the more expensive devices where margins are better.
The Nokia 130 will ship in Q3, in markets including China, Egypt, India, Indonesia, Kenya, Nigeria, Pakistan, the Philippines, and Vietnam.