Microsoft has torpedoed its smartphone hopes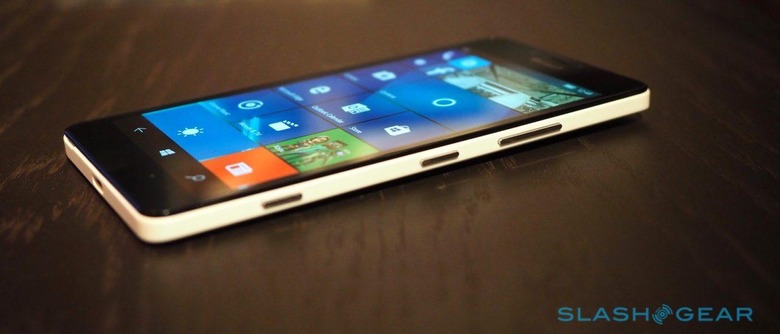 The writing has been on the wall for Microsoft's smartphone ambitions for some time, and now that wall is being demolished altogether. The software giant, unable to coax a viable mobile strategy out of Windows Phone, and now facing uncertainty around Windows 10 on phones, has announced plans to axe 1,850 jobs related to its smartphone business.
The bulk of those job losses will impact former employees of Nokia, the phone business of which Microsoft controversially acquired a few years ago for a hefty $7.2bn. According to Microsoft, up to 1,350 jobs will be axed at Microsoft Mobile Oy in Finland, in fact.
As many as 500 more redundancies globally will also be made.
For Microsoft, it's a big hit in the wallet, among other things. The accountants claim it'll cost around $950m in impairment and restructuring charges, $200m alone of which will cover redundancy settlements with staff.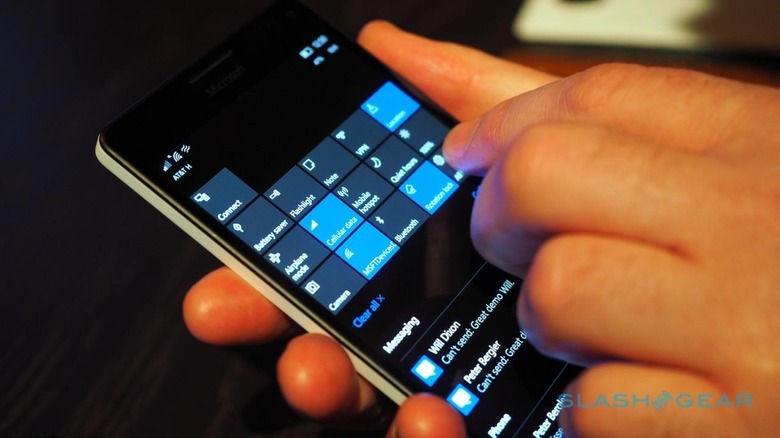 However, beyond the financial impact, there's also the long-term issue Microsoft faces trying to encourage developers to take Windows 10 on mobile form-factors seriously when even the company itself isn't making hardware for that.
"We are focusing our phone efforts where we have differentiation — with enterprises that value security, manageability and our Continuum capability, and consumers who value the same," Satya Nadella, Microsoft CEO, said today of the decision. "We will continue to innovate across devices and on our cloud services across all mobile platforms."
Continuum – which allows a Windows 10 smartphone to turn into a desktop PC of sorts when connected to a hub and, in turn, a display, keyboard, and mouse – was positioned as ideal for enterprise customers trying to streamline costs by buying a single device for their workforce, rather than both a phone and a laptop.
The concept, Microsoft explained, was that hot-desking staff could simply hook up their phone – complete with all their documents and favorite apps, either locally or in the cloud – to whichever terminal of full-sized peripherals was available.
That, though, requires compelling hardware to be on offer, not to mention Windows 10 "universal apps" that support both desktop and mobile use, and both are in short supply today.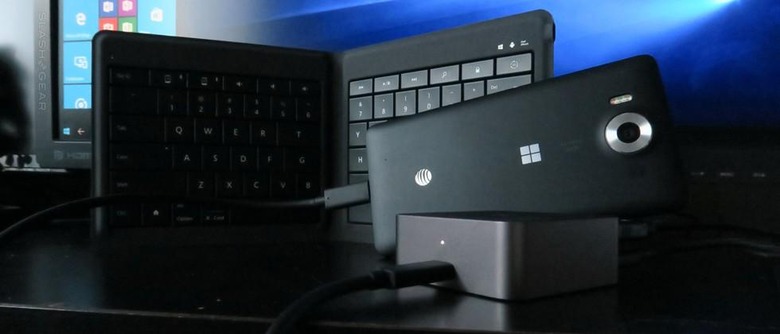 Factor in the rise in BYOD ("bring your own device") in enterprise, where employees have a single phone of their own choice for both personal and business use, and increasingly affordable notebooks, 2-in-1s, and tablets running full Windows 10, and the amount of money that Continuum could save begins to look questionable.
Microsoft has previously promised that new smartphone hardware is still on the roadmap, though exactly what that will look like and when it will arrive remains to be seen. In an internal memo from head of Windows and devices Terry Myerson, the exec promises not only ongoing support for existing Lumia owners but "great new devices" in the future.
That could well include the much-rumored Surface Phone, the regularly speculated Windows 10 smartphone that would join the company's tablets and hybrid notebooks in what has come to be seen as "reference design" hardware for Microsoft's vision of cloud-centric computing.
However, leaks suggest such a device won't be arriving until early next year. That would fit with Myerson's promise that "we're scaling back, but we're not out!"
NOW READ: Microsoft's mobile strategy is to not have one
In the meantime, Microsoft's strategy of embracing third-party platforms looks set to continue. Satya Nadella has always been upfront of his vision for the firm as a software and services provider, and the regular release schedule of apps for iOS and Android – many times without counterparts for its own smartphone software, much to the disgust of Windows Phone users – proves that's more than just lip-service.
What's interesting is that many of Microsoft's moves on iOS and Android have been well-received: the company's strategy isn't an also-ran affair, but far more successful – in terms of reception, anyway – than its phones have been in recent memory.