Microsoft Dodges Antivirus Antitrust With Windows 10 Fall Tweaks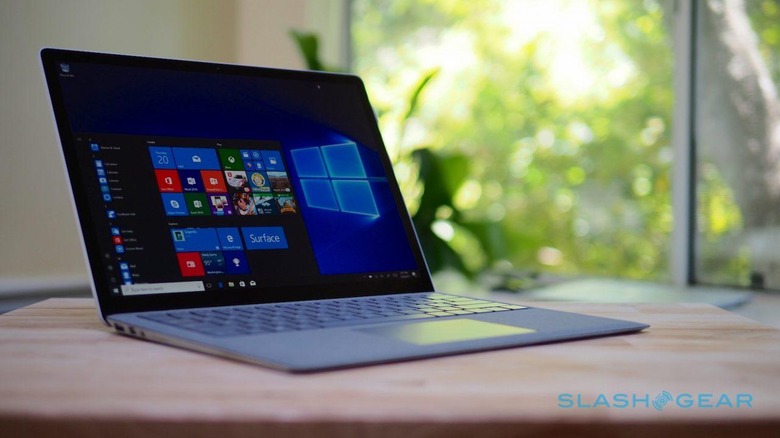 The Windows 10 Fall Creators Update will see Microsoft change how it works with third-party antivirus developers, after being accused of anticompetitive practices. The change in policy comes after one high-profile security firm, Kaspersky Labs, slammed Microsoft back in November 2016 over what it claimed was a concerted effort to squeeze out third-party antivirus software and give priority to Microsoft's own Windows Defender. It wasn't just talk, either, with Kaspersky also filing complaints with antitrust investigators in both the EU and Russia.
According to Kaspersky Labs' founder, Eugene Kaspersky, Microsoft's software has a concerning habit of uninstalling, or deactivating, third-party antivirus apps during updates or upgrades. He also took issue with the minimal advance-notice companies such as his own were given in the run-up to new Windows versions. That, he argued, led to software that could be incompatible in various ways with updated Windows PCs, giving users a subpar experience overall and damaging their opinion of third-party antivirus services.
Now, presumably fearing an expensive antitrust investigation in one or more countries, Microsoft has opted to voluntarily change the way it works with companies like Kaspersky. "We will work more closely with AV vendors to help them with compatibility reviews in advance of each feature update becoming available to customers," Microsoft's Rob Lefferts, Partner Director for Windows Enterprise and Security, said today. "This means customers can expect we will have worked through compatibility issues with AV providers before offering the update to customers running that AV."
That won't be the only change moving forward, mind. Microsoft also plans to give antivirus companies "better visibility and certainty" about upcoming feature updates, and more time to review the final builds of new Windows 10 updates. Windows will be more open to alerts and notifications about third-party antivirus expirations, helping them to push subscription services, while with the Windows 10 Fall Creators update there'll be new messaging around when antivirus apps have expired.
"Instead of providing an initial toast notification that users could ignore," Lefferts explains, "the new notification will persist on the screen until the user either elects to renew the existing solution or chooses to rely on Windows Defender or another solution provider."
MORE: Windows 10 Fall Creators Update: 8 things to know
In response, Kaspersky Labs has praised the changes. More importantly, for Microsoft at least, it also said that it will withdraw its antitrust complaints. "We are absolutely satisfied with the changes that will be implemented in the Windows 10 Fall Creators Update," Andrei Mochola, VP of consumer products wrote today, "and we will be taking all necessary steps to withdraw our claims and inform all regulatory bodies that we no longer have any matters for Microsoft to address."