Kaspersky blasts Microsoft's anti-competitive anti-virus practice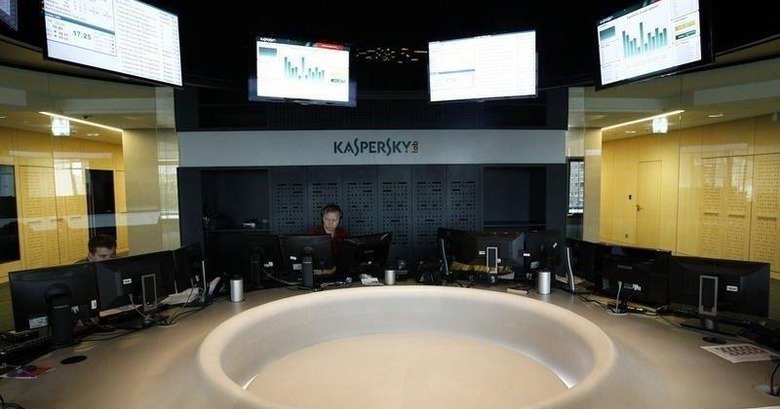 Microsoft is not brand you'd associate with anti-virus software, unless you mean it in a pejorative sense. But starting Windows 8, the company has turned its Windows Defender into a full-blown anti-malware, anti-virus program to exactly change that negative image. Not exactly a good news for creators of anti-virus software like Kaspersky Labs. In fact, according to the company's Eugene Kaspersky, Microsoft is being downright anti-competitive. In a rather vocal blog post, the Russian billionaire has revealed that he is taking his complaints to the EU's and Russia's anti-trust bodies, where Microsoft already doesn't have good standing.
The bottom line of Kasperky's rant is that Microsoft is exhibiting some very anti-competitive behavior in an effort to have its own Windows Defender suite running over third-party tools like Kaspersky. That ranges from a convoluted system that either ends up disabling or even uninstalling third-party anti-virus software in favor of Microsoft's own. Usually these triggers happen when upgrading Windows itself or when third-party software expire. That and the fact that Microsoft bundles Windows Defender for every Windows installation.
But that isn't only Kaspersky's beef. It also criticizes Microsoft for not giving it (and presumably other anti-virus makers) enough time to prepare their suites for new Windows updates. Kaspersky is asking government authorities to require Microsoft to give it (and presumably other third-party software makers) an even earlier copy of future Windows 10 updates to widen the window of time.
While there might be a few valid points to Kasperky's complaints, especially the part about automatic removal of incompatible programs during updates, some might look at the situation as a case of the pot calling the kettle black. Kaspersky has been involved in a few controversies of its own, especially those that claim that it resorts to shady practices to sabotage rival anti-virus makers.
Not that Microsoft is completely blameless. The situation also reeks of the same bundling accusations hurled at it regarding Internet Explorer and even Windows Media Player. In both cases, Microsoft complied with sanctions and restrictions, though the market didn't seem to care much for those special "clean" versions of Windows when they were made available.
As for the update window situation, Microsoft has an Insider Preview program in place exactly for that, giving both developers and users early access to Windows updates. So far, no other third-party developer, big or small, has complained about not being given enough time, and it would seem that Kaspersky is aiming for some special treatment in this case.
SOURCE: Kaspersky