Microsoft denies HTC's first Windows 8 tablet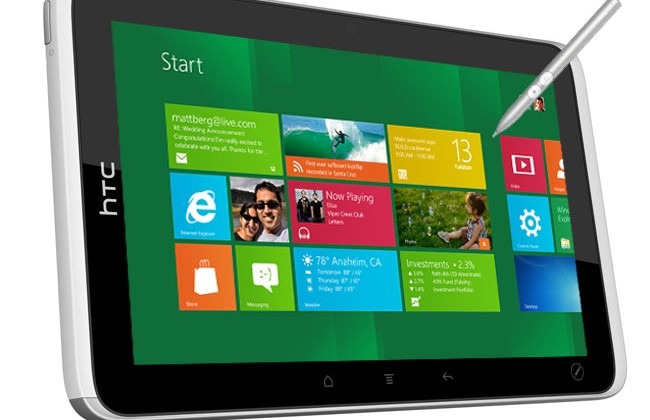 This week it's become apparent that HTC has been denied their first chance to grab early access to the world of Windows 8 in tablet form via Microsoft. This information comes from sources close to the information speaking with Bloomberg, saying not that HTC would be knocked out completely from the Windows 8 platform, but that their first idea for a tablet running the software was turned down by the Microsoft team responsible for sending out the first Windows 8 software builds to manufacturers. This news will very likely be blown out of proportion by publications across the web, so keep your ears and eyes tuned to the basics.
What you'll find is most prudent here in this story is first that the HTC financial sect has lowered their second-quarter revenue outlook by 13%. This happened just today. You should also note that Microsoft has indeed allowed several major manufacturers show off Windows 8 tablets just this week at Computex.
Perhaps the most important part of this whole story is the very end of the article posted to Bloomberg which, contrary to what the title of the article suggests, says that HTC will likely have access to Windows 8 in the future:
"HTC engineers wanted to build a Windows device with a customized home screen that would be distinctive to its devices, as manufacturers are allowed to do with Android. Redmond, Washington-based Microsoft refused, said the people, and HTC was left off the list of companies the software maker provided with early versions of the software.

HTC may release a Windows device later, in a second round of products to come next year, one of the people said." – Bloomberg
This situation should very much have been expected due to the relative less-than-fabulous feedback the two HTC tablets released to the market with Android thus far have had.