Mercedes SoundHound-powered dashboard may actually be worth talking to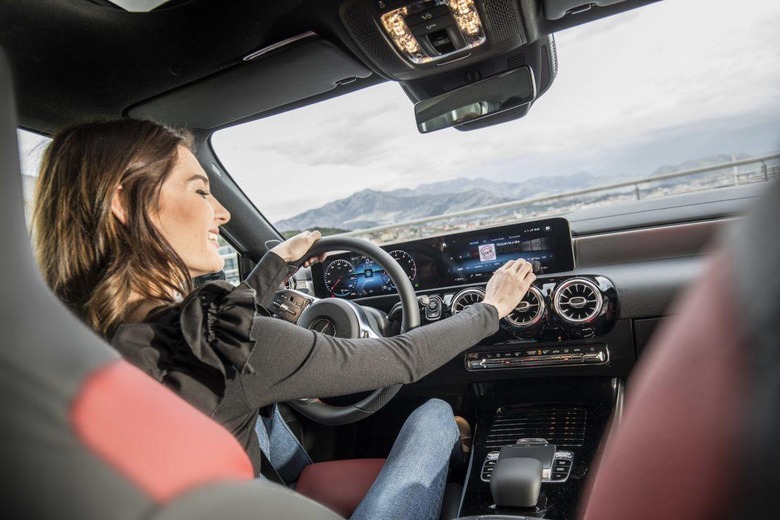 Mercedes' new in-car AI may actually be worth conversing with, as the automaker promises a far more capable voice recognition system in its upcoming models. MBUX, the new Mercedes-Benz User Experience, will make its US debut in the 2019 A-Class Sedan, but though the car may be an entry-level model, the technology will not.
In fact, if it all works as Mercedes suggests, it'll be some of the most impressive infotainment tech that we've seen on a production car. Gone, the automaker says, is the need to memorize specific commands for controlling the navigation and other systems by voice. Similarly, you won't have to separate your instructions out, piecemeal, like you're wading through an automated phone line.
Instead you'll be able to just talk, and have natural language recognition understand whole sentences. While that's not new in the automotive space, what stands out is the complexity that MBUX will apparently be able to handle.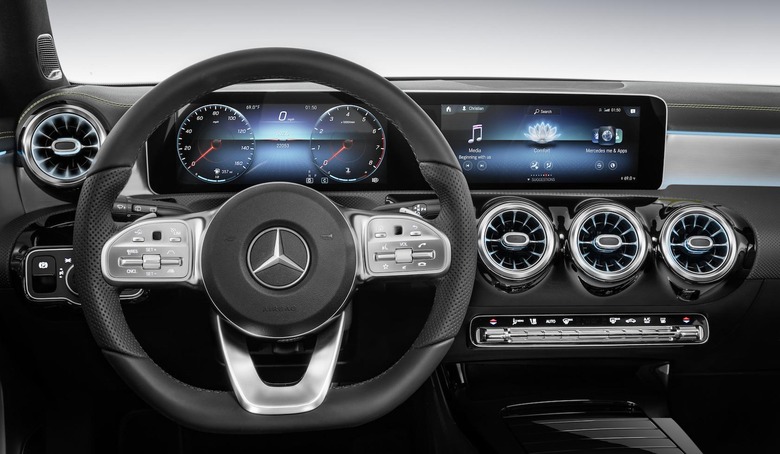 Like with Alexa or the Google Assistant, you'll be able to ask general knowledge questions, for conversions and calculations, and to convert timezones. You'll also be able to get sports updates, and stock market news. With HERE maps integration, you'll be able to ask to navigate to a specific address; using What3Words integration, meanwhile, you can navigate to locations via the 3 word address system.
Most impressive, though, are the multi-factor queries. For example, Mercedes says you'll be able to ask "Hey Mercedes, I'm hungry, show kid friendly Italian restaurants in San Francisco with 4 or more stars that have free WiFi and free parking" and have MBUX come up with a list of potential places.
At the heart of it is Houndify, developed by SoundHound. Mercedes parent Daimler AG invested into SoundHound at the start of the year, though Houndify has been in development for several years now.
Part of Houndify's advantages, SoundHound and Mercedes say, is that it will adapt over time to how it's used. If you regularly contact the same person at the same time, for example, MBUX will learn to offer to dial that call from you. It'll also observe your favorite routes, and take them into account when suggesting destinations or figuring out navigation.

On the server-side, meanwhile, MBUX will learn new buzzwords and colloquialisms, so that the system can adapt to how language is changing. The responses given, too, will improve, and no longer sound so stilted and formulaic. Obviously for that to work you'll need an active data connection to the cloud, though some offline features will be supported too. That'll include controlling the lighting, HVAC, and other vehicle systems.
While MBUX will debut on the 2019 A-Class, it won't be long before it spreads to other models from the automaker. The 2020 Mercedes-Benz GLE, for instance, will have MBUX on its standard twin-display infotainment system, while the 2020 EQC electric SUV will also use it. For the EV, Mercedes will add electric-specific command support, like "Where is the next charging station?" and "I want the car ready at 8am."