Men in Black 3 Movie Touch app Review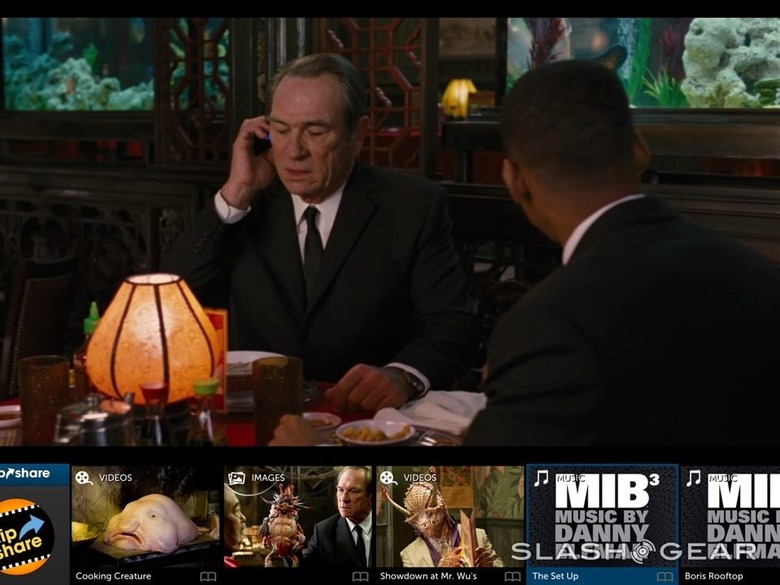 The folks at Sony Home Entertainment have teamed up with the folks at both UltraViolet and Sony Pictures Imageworks to bring to you an iPad-based interactive "Movie Touch" experience for the home video release of Men in Black 3. What you've got here is a vast collection of features that help you immerse yourself in the film, the plotline in and outside the film, and the creation of the film as well. The app itself is free, including a 10 minute preview of the movie inside, and if you've got the Men In Black 3 movie in your UV collection you can work with the full timeline right away.
Inside the app you can also purchase the app with a link to the UltraViolet collection – once you've got it going, you can download the movie to hook up directly with the app as well as the rest of the features – also available for download. You have the option to either download everything for offline playing or you can stream till the cows come home. If you download everything – movie, Movie Touch content and all – you'll have just a bit over 1.5GB of space taken up on your iPad. Then the fun begins.
What you're seeing is a set of features including Cast data, Multi-Angle break-downs of scenes, Production Design, Scene Deconstructions, Photos and Illustrations, 360 Turnarounds of models, and Fun Facts – lore, in this case, direct from the Men in Black universe. You'll also get to see videos showcasing Special Effects, this and several of the other video-based features showing clips direct from the folks at Sony Pictures Imageworks.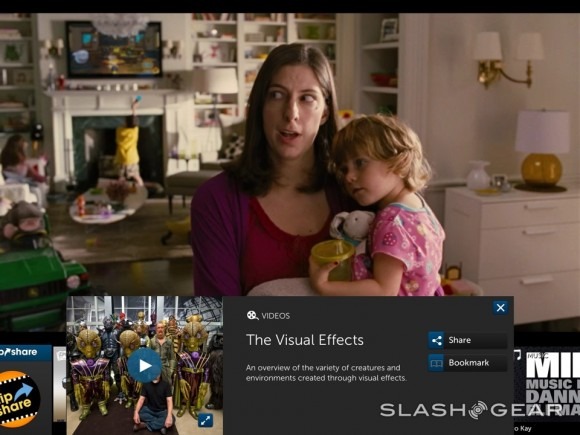 The user interface here could not possibly be more intuitive and watching the movie like this is rather interesting to say the least. If you're thinking about picking up Men in Black 3 from the UltraViolet collection, there's no reason why you shouldn't try this app out as well as it'll be absolutely free to you. You can share clips from the movie via the app to Twitter and Facebook, you can stop and go throughout the movie with more information than you could possibly want about the movie, and it's all synced up with the picture as it goes along.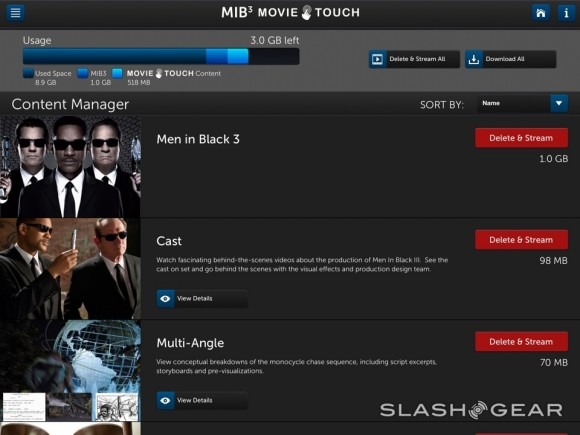 And therein lies what's easily the best feature of the system here – the entire feature collection rides along with you as you roll through the film. You get a timeline of features below the video display, each of them moving forward at a pace which sets the correct features in place when they're relevant. Tap them at will, and devour them gleefully!