Meizu announces MX Quad-core with Exynos processor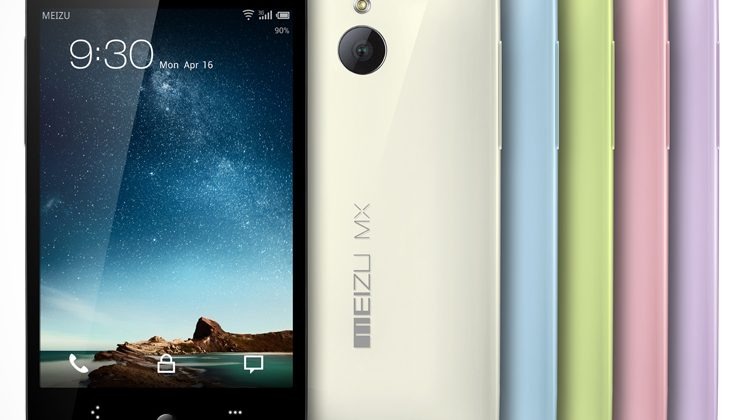 Just five months after the Meizu MX became official, it's getting the quad-core processor that the Chinese superphone was rumored to get in the first place. But this time there's a surprise: the MX Quad-core is using Samsung's Exynos A9 architecture for its system-on-a-chip, something that should make performance junkies ecstatic even without a given clock speed. Meizu announced the new phone today with a planned release in June, claiming a 60% increase in processor performance and a 50% jump in GPU performance over the previous version.
Interestingly, Meizu announced an increased DPI for the high-end phone, but not the screen size. If the screen stays the same size at 4.0 inches, its resolution would need to increase to 1024x600 to achieve the 292 DPI that the company claims. The 8 megapixel camera is paired with a F/2.2 lens. The new model will be a modified "Flyme" OS based on Android 4.0 Ice Cream Sandwich, an improvement over the Gingerbread-based MX. Capacities of 32GB and 64GB will be offered for 2999 yuan and 3999 yuan respectively, the equivalent of about $475 and $635. The phones will go on sale through Meizu's retail partners in mainland China and Hong Kong, with no international plans for the moment.
Effective immediately, the original MX will be discounted to 2399 yuan (check out our in-depth review here). Whether it's worth it to grab the older model or wait for the newer one will rest almost entirely on how much you value speed. In a surprising move, the MX Quad-core will be available white with four pastel-colored swappable battery covers. Quad-core smartphones have truly come to the forefront now – it'll be interesting to see how the offerings from NVIDIA, Samsung and Huawei differ, and how Qualcomm's Krait platform competes when it arrives.